A False Hope
June 15, 2013
Who am I? I have to ask myself that now a days. I've been very depressed lately, and now I'm alone. Have you ever lost someone close to you, because it was your fault? I have, and its rough.

We spent summer days like this enjoying each others company. A lot of the time we'd end up at the river where I got her to say yes to something every teenage boy wants to hear. "Yes" it felt like time stopped then she was mine.
This was the first girl I cared a lot about. All my other girlfriends were only around to try and feed the sexual appetite of an adolescent boy.
These decisions I made to date those girls I regret now. I matured since then, and would go up to every single one of them and apologize if I could. None really meant anything to me, and I would usually play with their emotion, and walk out on them right after. This is one of the reasons I feel I deserve this break up.

Her and I dated for two years two months, and twelve days. We both were hard on each other at times, but that period of time where I could call her my girlfriend was the best. I wasn't the best to her though. I was very controlling. The whole relationship I never wanted her getting high or being with boys. That was my first mistake. I'm not going to go into detail of every mistake I contributed into this break up, because it doesn't matter now she's gone.

I've written her letters every day since we've separated that I keep stashed away. They are all the things I want to say to her, but never will. She deserves to go out, and have the time of her life now. I wish I could join her, but I don't think that's happening.

I haven't been able to sleep lately. I keep waiting for the phone call saying I love you come back. Even though I know that isn't happening at this point I still hold on to that false hope. A false hope that will be with me till I move on. I don't know when or if that will ever happen, but I really hope it does.

To the girl I hurt, and controlled I would like to say I'm sorry. I will hold on to this false hope even if you don't take me back, because it feels like that's all I have left of you. I hope that phone call comes some day.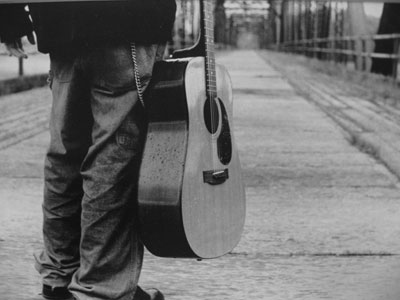 © Bailey M., Eagan, MN