Family
May 6, 2013
Family is something that you will always have. Your family will always be there for you. They aren't like your friends, they won't leave you and they will help you with anything. If you are in trouble, they will help. After all, you are one of them.

People say having a family is one of the most important things in someone's childhood. Well, this is true. If you didn't have a family while you were little, you wouldn't know the comfort of always having someone there for you. You wouldn't know how to always be there for them, either. Pretend you have a brother and a sister. If you break down on the highway or need help with money, you are probably going to call them, and they will be there for you.

Sometimes little brothers and sisters can be pests, but remember they are just little kids. When they grow older, they might actually be able to help you. Maybe you could even teach them how not to be annoying. Think about it, if you do have a little sibling, some of the memories that you will remember most is with them. Even if they are bad memories, they still show you of the times you had with them.

Over all, family is family. You all have each other's backs and you will always stick up for them. Think about how your parents help you and maybe you could help the rest of your family just like them. One day you might want to raise a family of your own, and you will always remember how you were treated. Maybe you could even teach your kids to be just like you.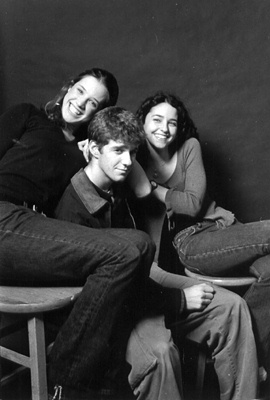 © Samantha F., Marblehead, MA