He loves me, he loves me no
December 16, 2012
What is a word? Juliet said, "That which we call a rose by any other name would smell as sweet". Isn't she right? Is the meaning we put behind words that provide their power? It's the actual object, the idea, which entices us to feel so strongly to the word we assign it. And when the meaning is lost or distorted, the word loses all relevance. Some things are better shown then said. The word that had the most meaning has lost its tender touch and should be purged from the English language. Yes, my friends, let's do away with: love.

The English dictionary itself has a hard time defining "love". It has more than twenty definitions, and all of them vary slightly. One definition says:" A profoundly tender, passionate affection for another person". Another definition says: "a feeling of warm personal attachment or deep affection, as for a parent, child, or friend". When you say you "love someone", what definition do you mean? Should you have to pick from the long list of definitions, or just let them figure it out? There is also the dilemma of what kind of love you're talking about; plutonic love, loving someone for whom they are, being in love with someone, and even not liking them, but loving them because they're family. Whichever it is, it all becomes, "I love you", "love ya", and the famous "<3 u :-)".

I don't plan on replacing love with any other word, because you would just run into the same problem. There are plenty of words already in the English language: affection, admiration, fondness, friendship, and many others. These words are clearer on their meaning and allow more illustration. "Actions speak louder than words", with a meaning this powerful, words don't quite do the trick.

Words are an essential part of our culture and how we communicate with one another; however, some words are just not necessary anymore. We evolve every day, so everything around us must do the same, including our language. Some words that used to hold importance no longer do. Obviously, people have forgotten the meaning of love, or how to properly use the word. It is for this reason I say, goodbye love. You will not be missed.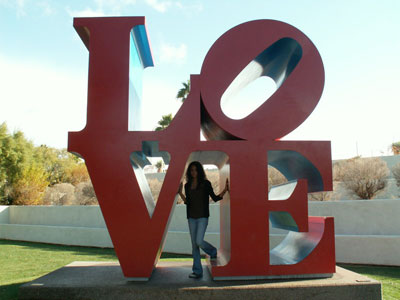 © Shannon E., Glendale, AZ