Love Will Come
September 9, 2012
When walking through a high school campus I guarantee that a couple "in love" will be spotted in various locations on the school ground. A thought that most teens probably think, about when seeing these couples, is: Will I be forever alone? The answer to that is: no.
As a junior in high school, I have never had a boyfriend. I look at all the people who are in a relationship and wonder: what I am doing wrong? Is it my appearance? The way I talk? All these questions form in my mind, take over my thoughts, and start to bring me down. What I should be doing is focusing on other things that are more beneficial to my life. Realize that: having a boy/girlfriend is fun to have; but, that doesn't need to be my top priority.
As someone who thinks the same thoughts as you do, let me give you some advice: be patient. Focus on something that will make you happy. If writing makes you happy, write. If playing a sport makes you happy, play it. If spending precious time with your friends and family is something you cherish, don't take them for granted. Don't focus on something that makes you hurt on the inside. And who knows? Love may find it's way into your life. "Good things come to those who wait" and if you are happy while waiting for love, that's a plus!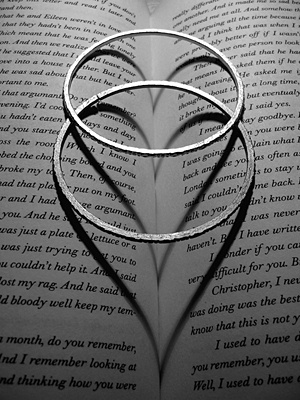 © Julia K., Old Tappan, NJ