How Kids Can Be Ungrateful
July 1, 2012
What I can't stand the most is when I see a teenager being disrespectful towards their parents.
It drives me insane, for example I was shopping one day and I over heard this girl yelling at her mother for buying her the wrong birthday gift.
I was so baffled by this girl. Not only are you yelling at your mom in public but you're yelling at her for not buying you the right purse?
You're yelling at a woman who carried you in her womb for 9 months and not only that she had to go through all the pain while giving birth, allowing you to have a breath of fresh air.
She gave you your life, everything that you are, devoted her time and youth to you.
So in the end you disrespect her in public because she brought you the wrong birthday gift?
I don't even know anymore, how people act these days.
I don't even get christmas or birthdays gift and you don't see me complaining.
So please if you are like this, stop.
I'm not saying im perfect either and I know parents are annoying and aggravating sometimes but they're your family and nothing changes that.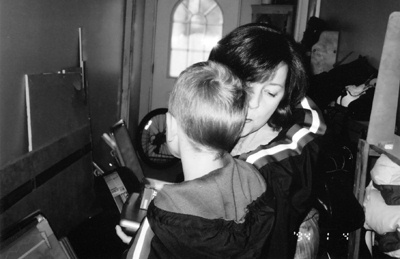 © Lindsey S. Pequannock, NJ