How many times?
May 1, 2012
How many of us fall in love once in a lifetime? A very lucky few, I should imagine. After all, there are so many people that we click with but might not be able to spend forever with. So, for the majority of people, we are destined to keep trying to fall in love, hoping to find the one.
What happens, though, to those of us who are broken and terrified of loving again, yet need to? I don't mean those silly girlish fantasies of love and Prince Charmings. I mean knowing that love means hurt, that nothing is perfect, that most likely the person you love most will cut you deepest, and yet wishing to have this pain added. It's the need to have someone by your side, someone who loves you wholly for you, not because you're their child or the kid they've watched grow up. Those of us who desire such a love, but cannot find it, are fated to be unhappy.
Why? you ask. Because those of us who are used to hurt will, unknowingly, adore ones who will continue to hurt us. Abuse is a pattern of our life and we won't just give it up. I, for instance, am an addict to pain. Having a normal relationship with a guy-I wouldn't know what to do. And picking a guy who isn't addicted to drugs and alcohol would be strange for me.
Yet, something within me knows that I deserve better then a guy who spends his time wasted-even showing up to work like that. I know that someone like this is not good for me any longer. So, the next question: How do you fall out of love?
Then, the ultimate inquiry: How many times can you fall in love, give so much of your heart, before there is nothing left to give?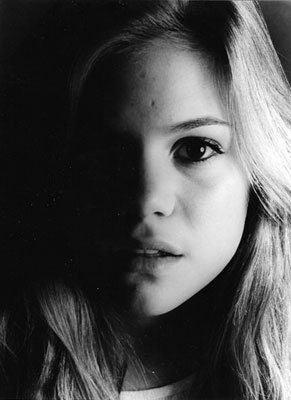 © Michelle M., Plainview, NY