Love.
April 26, 2012
Love. Four letters that every girl wants or maybe needs. It seems to me that Girls -or women- now a days search for love in any way, shape or, form but, why? If you have ever been lucky enough to love another person or be loved by another person then you would understand but, I'm here to try and explain how it feels to the people who have yet to experience love.

Butterflies when that one person you love holds your hand, excitement when you have a phone call and its you love. Those are the first two signs of love well, they were for me and I'm sure most will agree. Before love is found a friend is made. A best friend perhaps? Being able to do anything, say anything and feel utterly and completely comfortable that's how you should feel when your with a best friend. Perhaps this is a sign of something bigger. Love?

I know i have rambled on and on and, maybe you still don't understand. Well to be one hundred percent honest true love is hard to put in words. When you find "The One" you will know for yourself and, you will understand how it feels.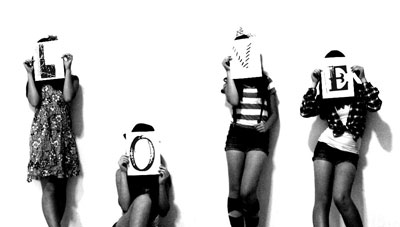 © Yoko K., Madison, WI