Let's talk Onions
April 21, 2012
Yes, onions. You know, round? edible? grow in the ground? That kind of thing. Completely irrelevant to most things in life, but completely relevant to others. You see, onions are a lot like people, well, some people. Here you have this creation made by God, totally unique in it's own way. Onions come in many different colours, as do humans.

When you first grasp hold of an onion, what do you notice? How about the fact that as soon as you come in contact with it, it's skin cracks a little, showing a slight imperfection to this otherwise perfect and smooth thing. No matter though, to you, it's still pretty great.

The more time you spend with this onion and come in contact with it, you realize it has layers. Layers that can be peeled back slowly in one piece, or in bits and pieces here or there. The more you peel back, the more you figure out the depth of this onion.

Like human layers and onion layers, the more you peel back, well, the more bound you are to cry. You've already made a pretty big dent in trying to figure out this onion, and you kind of have two options…keep going and figure out as much as could know, or leave it, realizing it's not worth it.

Some people will takes onions in bits and pieces. We've all seen it; you use a little onion here, a ring of it there, but you'll never get the full impact of the onion that way, because what you really need to get to is the core.

Core. Everything and everyone has one. So why do most people find it so useless. The core is where everything's coming from; every thought, feeling, characteristic. A lot of people never get to the core, figuring the first few layers are good enough to satisfy their curiousity, giving up on what's left. Others get to it, and kind of forget it's importance.

We are onions. We are all onions. We've all had people rip back our first few layers, deciding that we're not what they were looking for and tossing us back, our outer skin damage, our shield gone. We've all experienced onions that have a smooth outer surface, only to realize that what's inside isn't what you expected.

What you really need are those people, that'll pick you up from the pile of other onions, no matter what your surface looks like or lacks, no matter if your outer skin isn't perfect, and sit down and slowly start to peel back layer by layer. You need people that'll appreciate every gentle layer of your being, cherish it, and make sure you know that, they aren't giving up until they reach the core.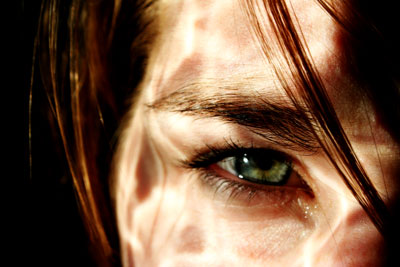 © Monica L., St. George, UT