Chasing Nothing
April 20, 2012
Part Two:

I'm writing to you again. Yippy-dee-do ? Well, I shared the first letter, to a certain group of trustworthy friends. Though, I was hoping to have the courage to make you my main audience. Maybe you caught a glimpse, maybe you didn't, but knowing the letter was hovering one person away from you, was enough to make my heart flutter. I've been listening to "Chasing Pavements- by Adele" The lyrics that remind me of you go:
"I've made up my mind. Don't need to think it over, If I'm wrong I am right.
Don't need to look no further.. This ain't lust, I know this is love, but...
If I tell the world, I'll never say enough 'cuz it was not said to you..
And that's exactly what I need to do If I'm in love with you <3 "

So beautiful. Today helped me realize, every attempt I've made to bring us closer, does not only seem to tear us farther and farther apart; it seems to bring you closer to her. When you talk to her.. Are you thinking "Now this... this is a girl. Someone worth fighting for?" because those exact words are the words to describe what I see, when I look at you. Sometimes I wonder, why you? Out of all the people I've encountered, why do you seem to be the homosapien that never leaves my mind? You're like... like a desire/urgent need. You know that person in the gym, acting like they exercise for hours, but have their sweets stashed for the moments later? Or that person who says they've quit their addiction, but inside they know they'll keep running back? That's me, the person who just keeps running back in circles, chasing air I've been through so many times. I have those moments when we're talking, where my spine seems to get straighter and I fill with enthusiasm, thinking "We could be together. You could be my Prince Charming, and I'd be your Cinderella. When we dance that ball, moving in perfect rhythm, that will be our moment. I would leave the ball, knowing that you'd still be searching for your Mrs. Right and I'd be waiting for you."

Should I give up.. or should I just keep trying? That saying "There's a rainbow at the end of the tunnel" (I believe that's how it goes). Well what if that's not true for this situation, maybe waiting for that perfect moment when the stars and planets are aligned in this perfect position for us, is all just a fairy tale; but we're living in reality reality? There isn't always a happy ending. Most stories have a happy ending right? Well sometimes I think I need a reality check. This isn't a story. This isn't a fairy tale. Anything could happen, millions of reasons to destroy a fate I could only dream of. Why do humans have so much hope? Intense feelings that make them want something even more? Sometimes, I wish our feelings could stay away and understand that we can't get every little thing we want. Life's not La La Land, so if you're looking for one, I suggest you get your sorry butt off this Earth.

There's not always a reason to doubt, sometimes maybe we should just look into the positives. I'm going to keep my head up, even though the walk's going to be hard, I might make it one day :] . So for now, I leave with one thing to say:

"This may not be true, this may just be my mind's way of dragging me down.. But for now? I'm that girl everyone looks down at only to see her running around, but what is she doing? She's chasing nothing."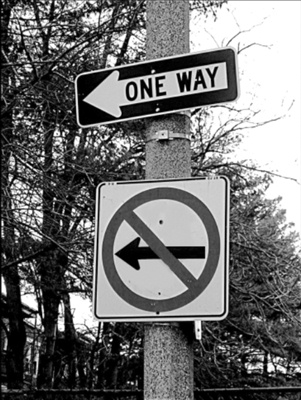 © Maria B., Boston, MA