Never Forget Who Truly Cares
March 22, 2012
i love you, i miss you, i really wanna kiss you. even though we aren't together, we will be even if someone wants to teather. rain or shine, it don't matter cause you're one of a kind. and you keep your promises always no matter what anyone says.

all i want to do is hold you, make you feel wanted. and i'm sure you do too. but even if so there's one thing that'll be haunted. the long time we have to wait will soon be over, but three years shouts "duck and cover!" the one thing keeping us from changing this status is that we know it'll end up with just us.

and my question to you is quite simple, but it'll seem like quite a pickle. can we keep this thing working or end up like any other relationship and breaking?

so to you i leave my greatest treasures, something i hope you keep forever: my heart and my soul. i've been looking for someone to keep it safe and unhurt, but it's more than i can control.

can you keep those untouched by others? keep me warm while under the covers? while others break up, can we just make up? allow each other to be carried and end up married? be our true selves and make sure that never ends up on a different shelves?

while we're still apart we'll make sure we'll never part, from both each other and the love we share. even though we see another, we'll never forget who truly cares.

but for now i await your reply and your imply to all my questions. i will wait a million sessions for you to answer these. you can answer through text or call or however you please, just please, whatever you may choose, don't leave me hangin. if you do, something might do some changin.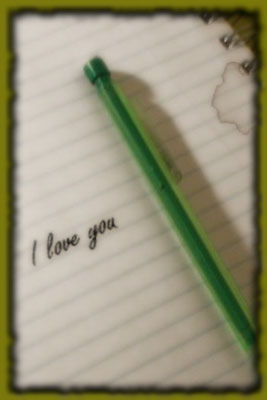 © Rebecca B., Marietta, GA