Dating In High School
December 22, 2011
Dating in high school can be a scary experience and also a very exciting one. You meet new people, fall in love, although it can seem magical there are also downfalls from the positive outlook everyone makes it seem.
Going into dating you really don't know what to expect or how it's supposed to be. You're like a lonely lost puppy trying to make a name. And the new coolest way to do that is to find a guy and or girl to try out for say. Everything seems perfect, peaceful, and easy but is it really? There are multiple things that a person has to worry about during this time period. Not to mention, how the parents feel as soon as he/she walks out the door with tha new person who wasn't mentioned at the dinner table last week. Anxiety, worried, and when you finally walk that door there happy. Then they think about how the night went and what could have happened on that 'date'. I think that everyone needs a dating experience in life just so they could see how it is and what every person expects. I'm not saying to go around trying to hook up with everyone just to get the 'experience' but at least make an effort to find someone but don't waste you life doing it. After all, that's what life is about...isn't it?
When people say love, what do they mean? Some would say love is the instant that you hold your new born child or when you new that you loved your husband as soon as you said the 'I do'. But when a teenager says it, does it mean the same? In high school, as i mentioned in the paragraph above, you never really know what to expect nor do you plan on falling in love. But sometimes it just happens and you can't explain the feeling that you get when you see them walk down the hall. There perfect little sway to the way they smile when they hear your name. Or how giddy you are when you're around them and you never really could explain why you got that feeling. Well I believe that it's love. Your parents probably think that you don't know what the true feeling of it is but when you know you just know. And that's just how it is and you can't help it. Its just a feeling, you may not feel that in a year or so from now but right at this very instant that's how you feel and you should always trust your instincts. Dating in high school can also help you meet new people and expand your friend list.
Dating may seem like a magical and wonderful time in your life but sometimes it can also be the worst time of your life. Especially if you get taken advantage of in more ways than one. It's even worse if you find someone possessive and controlling and it's there way or the highway for you. And because it's your first time and your first experience you figure that it's how it's supposed to be. I've read stories of girls going to parties getting wasted, and getting raped. And I've learned that it happens a lot and there's no way to stop it, despite what the parents think. they also take the risk of being to vulnerable, especially when there desperate to know the feeling of love.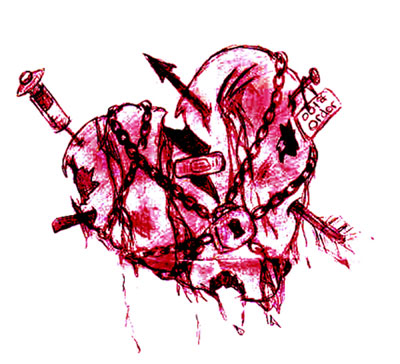 © Asia B., Hudson, MA