Daniel
September 27, 2011
Our story begins with an overweight table, metallic seats, and inquisitive attentions of marvel in an obscure auditorium which was occupied with the souls of choruses, performers, and artists. It was an eye to an eye in the matter of minutes, and the sound around me vanished.
My heart was at a regular pace that was worthy. Love at first sight hadn't caught up to me yet, but curiosity had. Each demand, fitting at the time, exploded through my attention. He was innovative, and diverse, I enjoyed him.
Interesting and fond I found him; he kept my attention, luring me into a future that was so far unwritten. I couldn't help myself but to act as a shadow, and trail him wherever he strolled. Flirting I would not call it, although I thought it would be lovely to get to know his designation.
My heart was picking up a beginners run.
I was too far in to just overlook you; roughly something else was on the tip of my lips. Disremembering you from my mind was not an option. Stimulating as you were, my modest smile just couldn't hide from you.
A month had passed, and before I had no idea what love was. Then I start too thought, if love was anything like the way I felt when I'm with you,
Then I was in love with you.
My heart was beating recklessly out of control, and my mind was in a whole different kingdom of reality whenever I got to embrace your hand, better yet, every time I was around you. And then the summer of twenty eleven began…
Starry nights lit up the backgrounds of our lives. My interest gained a treasure that I could have never acquired without you. I was exultant. Nights consisted of festivities, good hoots, and lots of reminiscences.
As time passed, we grew closer to one another. We've shared thoughts, feelings, and human engagements. The heart that was beating senseless before had now established to a stable pace. I adored this sensation. And to love me more where two warm supports to hold onto me. I therefore became forever happy in your arms.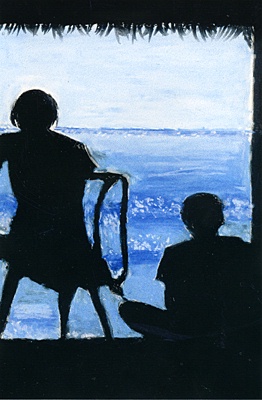 © Julia S., Haddon Heights , NJ