Love Is..
May 25, 2011
Love. We all may know it as a boyfriend or girlfriend here and there in our lives but when you look further into your heart, what is a boyfriend or girlfriend? Is it something real or is it just someone there in that point in time to fulfill that openness in your heart where you need comfort? A boyfriend or girlfriend may only be there for a short time, but when you finally find your one and only, you know they are truly the one. How do we know what true love is? No one truly knows how we find it or keep it. Just when you do finally find it, don't try so hard to push it away.


When I think of love I think of one person in your life that you can spend the rest of your life with and know that fifty years down the road you can still look at that person and see what they looked like when you first laid your eyes on them. Love is when you look at that person for the first time and you get chills up your back and your arm hairs stick up. Love is when you may be having a bad day and you think of that person, and you start smiling. Everybody starts looking at you because they think you're crazy, but you don't care. You just keep smiling. Love is that joy you get just thinking about that person.


Love to me is something special that you need to take care of. You can't just give your love to anyone or you will get hurt. Love is not based on looks or popularity, race age, or anything. Love is based on how you feel when you're in that person's arms and how you feel talking to him or her. Love is about that good feeling you get inside your heart when you're near that person and how you feel when you express your self in different ways. Love is when you don't care what others think about you and her, or you and him. Love is not based on gender. You can't live in fear of what people think of who you love. Love is when you find that one person and you can take them anywhere, not matter what they look like and you hold their hand, no matter what others think. Love is when your partner may look a total mess, but you look at them and tell them they look like they are a supermodel. Love had nothing to do with what makes your family or friends happy—it is what makes you happy.



Love is when the school's quarterback is dating the school nerd and not caring what others think about it. He knows that he has a good person who loves him for him and he walks down the hall holding both her books and her hand to class.


Love has a different meaning to all of us, and we can try to explain what love is, but we know it is different to everyone. You can't say something is wrong because love is different to each of us. You may think they are wrong, but you should first look through that person's eyes and see where they are coming from. Not everyone can explain what love is and how we feel about love.


Love to me is the closest thing we have to magic. It is where when you're with that one person, anything can happen and you know it will be fun no matter what y'all do together, because you are with that one special someone in your life.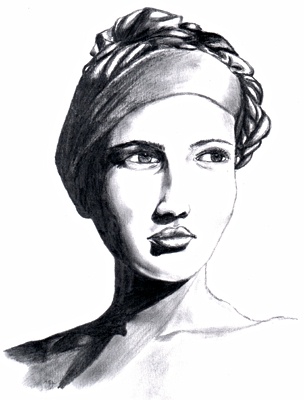 © Brynne L., Williamsburg, VA