In preparation for the "long-run"
June 7, 2011
Another year, another injury, another walk to Dr. Weiss's office after school. "Heya Joy! How's that knee of yours?" I sighed in relief. He remembered me. "It's doing really great thanks for asking, it's actually my shin this time". The conversation went on. Then came the lecture. "Now your telling me the race is only 3 miles long and your running around 30 miles a week?" Now this might seem ridiculous, so I suppose he posts a reasonable question. But it's cross-country. What do you expect? I had a knee injury last year that took place during a soccer game for the duration of my fall travel season. It was also during my fall cross-country season, so explaining to Dr. Weiss that I had pain in my knee because of the collision that occurred during a game between a 500 lbs goalie and me, was hard for him to believe. Hence, the verbatim lecture from last year echoed in my ears. He gave me a prescription to fill, orthotics, A physical therapist's number, and the same remark as last year: "You need to stop running Joy, your body can't take all the pounding on the concrete along with soccer".

Now what a lot of people don't understand is why I run cross-country. Well of all the reasons, it's not because I enjoy injuring myself or because I love being able to get the rush of competition on a hot day with a hundred and fifty other girls throwing up, or getting pep talks in preparation for the "race of their lives." When I get a D on a chemistry test, I go for a run. When I sneak too much cookie dough away from my mom's baking bowl, I go for a run. When my Dad tells me I'm going to end up in community college, I go for a run. When the absence of my sisters starts to drive me crazy, I go for a run. When I'm carelessly reminded of the loss of friendship or a relationship that I've tried so hard to keep in the past, I go for a run. There is nothing that has ever been able to let me think things through or just be completely relaxed then going for a long run, in the rain, with the company of nothing other than my music. So, telling me that my body is unable to take "the pounding along with soccer" brings me to the decision of whether or not I want to sit it out, which is what is in the best interest for me, or just play through the pain and hopefully not make it worse. That may or may not create a more serve problem in the future.


Being able to determine what is in the best interest for you can be one of the most difficult tasks to internalize. You have to be able to put away your pride and look at things in a more realistic yet sensible way. Having desires that tend to override our necessities puts you in a challenging situation. Now depending on your emotional stability in the situation, you should be able to determine, if anything, what is your personal gain? Or, how will this affect me in the long run? Looking past the two sensible questions, you start questioning if you're actually gaining anything in life, since your struggling to figure out this one confusing section of it.

The way Janie portrays love in a mystical and adventurous way in the beginning of the novel causes the reader to see how important it was for her to find that one man who was capable of giving her that love. This desire of having love causes her to put it before her sense of what is "right" for her and she begins to want nothing else out of life other than love. Once she is incapable of finding love with the first man she married, Logan, she finds herself seeking adventure and "love" with Joe. "Cause you told me Ah mus gointer love him, and, and Ah don't." (Hurston 23) She put her knowledge of: not running off with strange men whom she just met, behind her. This caused her to put her desire above what's in her best interest. This relationship might have seemed like both; what she wanted and the best thing for her at the time, which quickly changed when he began to abuse her. Causing Janie to be unable to express how she was feeling or what she was thinking to anyone. Which was a similar reaction to the abuse she received from her grandmother growing up. Not being able to express what you are thinking or feeling restrains the discovery of what is in the best interest for you, all of which was the result of putting what she desired above what was practical.


My soccer team was going on a tournament to Vegas the day after I found out I was "unable" to play. I had already paid for the flight and the tournament and packed my bags for the 6am flight. Staying back was not an option. After being searched multiple times regarding the huge black boot attached to my leg that of course "might be a bomb", we finally arrived in infamous gambling city, Las Vegas. "I won't play, I'll just be there for moral support" I convinced my Dad on the phone after settling in at the hotel. A lie I never had to tell. In the morning before our first game my coach asked me about it. I told him the trainer was over reacting and this boot comes right off. "I can play" I assured him. Not my smartest move. After playing every game of the tournament I knew my leg was not going to be lenient about how much time it needed off. I knew my best interest was to sit the tournament out. Instead, I honestly couldn't see myself watching my teammates play with one sub in the heat of Nevada. What I desired came before my best interest, which is what kept me in this boot for a longer period of time.

After Joe's death Janie had this feeling of being free from both pain and control that he enforced upon her, the same kind of control she was raised with from her Grandmother. When Pheoby questioned her about the situation she optimistically answered; "Tain't dat Ah worries over Joe's death, Pheoby. Ah jus' loves dis freedom."(93) Having abusive and unloving relationships in the past, it's hard to believe she still had such an open mind to finding the right man for her, who was going to love and care for her, the same original desire she developed as a sixteen year old. Assuming she would now have some sort of paranoia with men, when Tea Cake walks into the scene, we think of it as just another juvenile decision chasing after another guy she just met, an opinion that obviously changed. As the days go on, her paranoia kicks in. She starts questioning the relationship and if he's really there because he cares about her or if he's there for her money. But Tea Cake's different. He's able to prove to her from the start that his intentions are purely in her interest. Always asking about what she wanted to do and how she felt about it. Her desire for love didn't control her life anymore. She felt unbelievably happy but not because she finally found the man of her dreams, but because she was able to put her trust in someone and let them know how she felt. Her need for a relationship turned from a requirement to something she was blessed with. She was not lost with out him and she did not regret having to end his life. It wasn't because she didn't love him, it was because she was able to see what she had and not be afraid of losing it. "We been tuhgether round two years. If you kin see de light at daybreak, you don't keer if you die at dusk. It's so many people never seen de light at all. Ah wuz fumbling' round and God opened the door,"(159) Janie was able to find peace with the fact that the love was there, and it happened, like she always imagined it would. She didn't want to waste time dwelling on something that dwelling could never change. Losing Tea Cake even that night wouldn't make her regret anything she had done with him. Regretful thinking can only destroy the mindset you have on the rest of your life, which is something we as people desire to do after the passing of someone or something, like a relationship. When the best thing to do in the absences of a person you love, is be grateful the love was there and it happened.


What's in your best interest has to come before what you desire. Regardless of the pain that comes from the loss of the person or activity you love. Not being able to participate in any tryouts or open gyms before the season made the decision of whether or not I was going to do what was in my best interest even more overwhelming. I chose to put what is in my best interest before what I desire, which is to sit out and let my leg heal before returning to the field. Being incapable to play has been one of the most frustrating concepts to get through my head, and not knowing how long it will be until I'm even allowed to start moving the ball around makes the situation even harder to deal with. Especially since I want to play in college, starting off my junior year on the bench is not something any college would be looking for. I realized that morning on the concept only makes the situation more difficult to get through. Dwelling on the frustration will not cause my injury to heal quicker, which is a similar concept that Janie established by the end of the novel; Morning about the tragic loss of her husband was not going to make him come back. "To my thinkin' mourning ough't tuh last no longer'n grief,"(Page 93). She made her choice to put her desire for Tea Cake and "the way things were" behind her and think about what is in her best interest in the long run.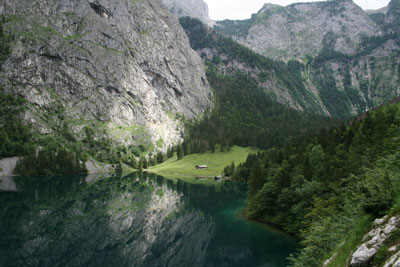 © Lucy A., Strafford, NH