What Goes Around Comes Around.
May 18, 2011
Don't you just hate it when you think something is going great, you blink and the next thing you know, its all going downhill?

Believe me, its not a nice feeling. Some people only have themselves to care about, dont care what other people think..

I have had my fair shares in bad relationships! Dont you just think, i will egt you back at some point, sweetheart, dont worry.. But when do you? Does it ever come to the point when you can honestly say you are happy that you have got someone back for making you feel so low? Personally i think the answer is NO. Yeah sure, at first you might feel amazing 'I showed him/her.. now who is the one feeling hurt' but im reality in the long run, you only feel worse.

Is there really any need to make others feel as bad as you once felt, no matter how bad it was.

Let me tell you, i had someone cheat on me twice in one night, Yeah! ONE NIGHT, with two different people. Literally right in front of me. Disgusting! Call me stupid (i would call myself stupid) but i let it go, thought it might go away, but i didnt. And i think now that when something like that happens, you shouldnt sweep it under the carpet, it makes you feel bad in all your future relationships. It serioually sucks.

Just, when you think those 5 words 'what goes around comes around', think, not about the pig that done the dirty on you, but yourself, do you really want to have a bad experience hanging over you, Just to make yourself feel better for that short time. Sit back, relax, KARMA will make sure they get what they deserve.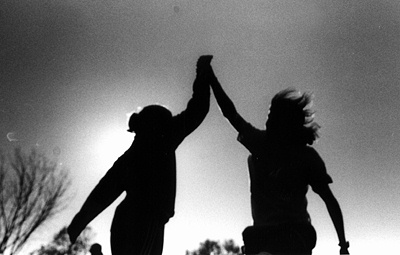 © April P., Marblehead, MA