Relationships: Multiple Reasons
February 4, 2011
Love, an emotion that can make anyone feel on top of the world or make anyone fall into a deep trance of depression, making the heart-broken party be emotionally unstable and socially ill, and causing that person to seclude their self in a dark corner somewhere in their abode rocking back and forth slowly as tears run down their cheeks, unleashing horrid moans and cries all day long. But it isn't love itself that causes this horrifying trance; it's the relationship that arises from love. A relationship can be motivated by many different reasons: it may be honest and genuine, or be more black hearted and sinister.

Everybody knows that cute couple that has been together forever and are always seen walking along, holding hands, and exchanging broad smiles and dainty grins with one another, That cute couple's relationship is powered to by the good and sincere reasons that should be the base of any relation grows on. Those good and sincere reasons are the oddly gross gross yet adorable things that every couple would say to each other. Things like "you make my day, everyday" or "I can't wait to see you today" and "I would die without you." Even though those sayings are outrageously outdated, over used, and corny, they serve the basic ideas of the sincere reasons of being with someone. The basic idea from "you make my day, everyday" and "I can't wait to see you" is "I like seeing you", and "I would die without you" is an over exaggerated way of saying "my life would be a lot worse without you." Those sayings aren't as cute or sweet, but they still do the job of presenting thing honest reason the couple is together.

But those generous and genuine relationships aren't always the case. There is a hell to the heaven I described, an evil to the good, a dark to the light. This dark is the bad relationships. Bad relations are the creation of lies and misguided love. There are many people that are trying to create these bad relationships; these people are classified as shallow. Shallow people have the wrong reasons to get into a relation: to just say that they are in a relationship, for the benefits, and maybe to even satisfy their own perverted needs. They will do absolutely anything to get what they are after. They'll admit they love someone when they really don't and they'll pretend to care when they don't.

Relationships can be started by different reasons: reasons that are honest and genuine, or more black hearted and sinister. Many people may not believe so and think all of this was shot out of a bull's behind. And it may not be true for that person's perfect little life, but what I just described is true for a lot of people. Every day, someone goes through the heartbreak and goes through the spiraling trance of depression. But to everyone that reads this, just be careful with relationships and make sure they are built on genuine reasons.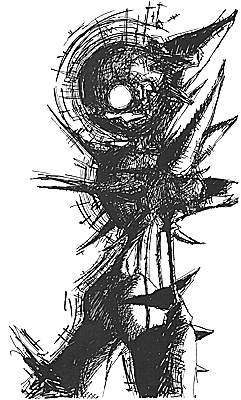 © Tag H., Galesburg, IL