I love you... wait, was that to soon?
October 6, 2010
Today is the day I'll tell him how i feel... or tomorrow... or the next day... or the day after...
"do you love me?" I'll tell him that I do... or I won't... Only if he says it first, which I hope he does.
Then I'll say his name. He'll look at me smile like he always does and I'll share my heart with his.
One day I'll hope he realizes whenever he's holding my hand that I don't mind if he tells me.
Tells me that he likes his arm around my waist. That he gives me his hoodie not because I was saying I was cold, it's truly because I want people to ask me about him.
"You know him!" They'll say as they show me their entire face and how it lights up as I'll show them how sweaty my palms get and how I loose my words just hearing his name.
Today I will tell him. Today it's early. Today is a new, bright sunny day and well, today is not just another wake up then it's over day. This is the day... This is the day I tell you I love you.
I hope you do not get frightened and understand that I only want to look into your eyes, because I do. I truly magically true.
So I see you as I walk towards the building.
"I love you"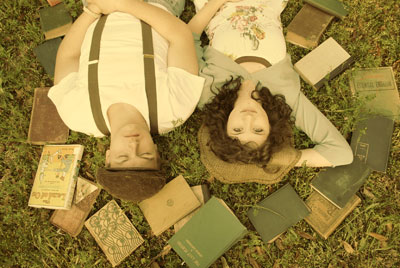 © Gabrielle A., Pensacola, FL