Its Not Today
August 14, 2010
When do the fairytales start? In the movies they always seem to capture a person's life right at the time the whole shebang is taking place. But do they ever show what happens while a persons waiting for it to begin? No, cause that would be boring right? You'd think so.
Sometimes the most exciting, and captivating part of the story is the part never recorded. Sometimes the waiting is the most heart wrenching, stomach twisting part. Surprised? I'm not. These so called fairytales usually happen to adults' right? 20's or 30's most of the time. But what exactly is going on when the "main character" is an adolescent, a mere teenager. Most who have no clue what there miracle has in store. They're watching movies, reading stories and trying to create their very own fairytale. Only problem? Its not "their" fairytale yet.
Most think well I met someone special, let the sensational, warm, loving feeling begin. Only it wont. Were just hoping it will. Hoping it could possible happen. Hoping so much that when a heartbreak comes were not trying to fix it, no, were waiting for a miracle to come busting through the door and make everything better again. And theres that problem again, our fairytales and miracles haven't even begun yet. So right now we must fend for our own hearts and try to delicately put the pieces back together.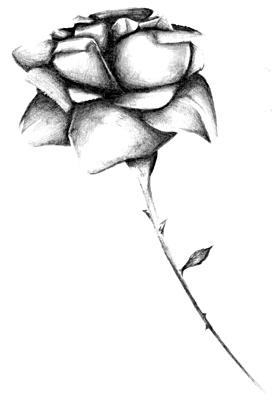 © Yisrawayl G., Philadelphia, PA