It's a Lie
July 11, 2010
It's a lie

You lied. You know you did. What you don't know, is that I lied, I am lying, too.

She told me all the 'details'. You talked every night to her, long, very deep conversations. You told her those funny stories and sent those cute smiley faces. You told her you were confused, that you liked her… and me.
But guess what you never told me.
So you say she lied.
Well did she? Did you?
Will you lie again and hurt me?
Or will tell the truth and hurt me?
So when you come back saying sorry, I've always liked you and always will, should I believe you?
Saying sorry would mean you did talk to her, you shared your problems and helped her with hers.
No I didn't ever talk to her, you say.
Then why are you saying sorry?
Silence.
Ya so lets just add on another little lie.
That's not a lie!
It's not what you want to say, its not the truth.
I like you more. That's not a lie. You say.
How am I supposed to tell? I can't trust you anymore, so I don't think we can't be together anymore.
Please.
No.
So maybe everything you said was the truth, maybe it was a lie. I don't know. Will I ever know?
What I do know is that I am lying too. I like you. A lot. I didn't want to break up with you. I do believe you, or I want to… but that would mean not believing her. And I miss you.
So who is wrong here, who is right? The guy who possibly lied to his girlfriend, the friend who possibly lied to her friend or…
The girl who is definitely lying to everyone and herself.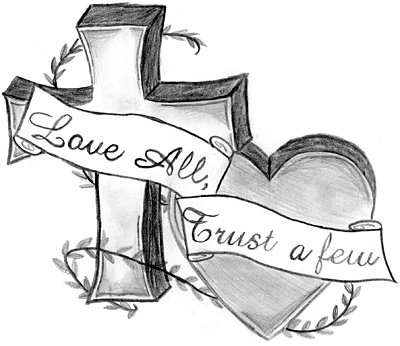 © Gina W., Glen Gardner, NJ