Unlocking The Mystery Of Love: 10 Keys To A Sucessful Relationship
July 5, 2010
Some people spend their whole lives looking for the one and it's safe to say that love is anything but easy. Yet with these 10 keys to unlocking the mystery of love, any relationship can become a successful one

1)
Love Yourself
Be confident in who you are, from your flaws to your talents to beliefs and values, you are unique. Before you commit to a relationship, be sure to commit to yourself first, and understand that no matter who you date or go out with, you have to remain true to yourself.

2)
Respect
Treat your significant other the way you want to be treated. In other words, be able to value your boyfriend and girlfriend for who they are. Do your upmost best to understand their needs and wants, and continue to help them grow and develop into the person they want to become. Respect their point of views and their feelings and boundaries within a relationship. Some things that go against respect within a relationship are selfishness, criticism, and taking advantage of your partner.

3)
Trust
Trust is the glue that holds relationships together. You have to be able to trust that your partner is faithful to you and respects your feelings and needs, and you must do the exact same to him or her. When you trust somebody, there is no need to be possessive of that person or feel jealous when they spend time with other friends or their family. Trust that they are being honest with you, and that they are putting their time and effort into making your relationship work.

4)
Honesty
Always be truthful to one another. Don't lie about your feelings, opinions, needs, wants, beliefs and values. Be genuine to one another, and be willing to share all aspects of yourself with that person. Communicate your emotions to the other person, so that they know and understand how you are feeling. Do not feel the need to have to conceal important aspects of yourself.

5)
Communication
Communication is one of the most important elements within a relationship. When you two fight or disagree about something (which is bound to happen sooner or later) you're going to have to find a way to talk about your feelings, and of course, you'll have to be willing to listen to each other. Communication can be the hardest thing to master in a relationship, but at the end of the day, a good line of communication is necessary to make a relationship work.


6)
Understanding
Let's be realistic, nobody is perfect. Everyone has their flaws, but the key is finding someone who has flaws that you can live with. You have to have a willingness to listen to each other when times get rough, and explore each other's point of views. To be understanding of each other requires patience and openness.

7)
Compromise
If you remember anything from this article, remember this: compromise is crucial in a relationship. Compromising, meaning the ability to bend on a certain issue or trying out a different way of thinking to try and understand what your significant other is trying to say, is NOT the same as changing your core beliefs and values for the person. Instead, compromise is finding an equal level where both members are content. A good relationship doesn't mean that you or the person will get everything they want, but instead, is finding the balance so that both parties will be equally happy. You have to be willing to make sacrifices for each other, not because you feel as if you have to, but because you want to.

8)
Responsibility
If you feel as if you are mature enough to enter a committed relationship, you must be able to take responsibility for your actions. This is not just necessary for a romantic relationship, but for all relationships. Be willing to admit that you are wrong, and always remember that a sincere apology goes a long way. Habits such as blaming your partner or refusing to acknowledge your mistakes will surely damage your relationship.

9)
Appreciation
When you've been with a person for a long time, it is so easy to take each other for granted. Remind them how much they mean to you, and everybody loves a compliment every now and then. Never forget to value each other, and celebrate their accomplishments and every day success. Something as small as a short hand written love notes or a simple, unexpected 'I love you' are everyday ways to show him/ or her how much you care.

10)
Growth
Everybody grows, and everybody changes at their own separate pace. Let each other develop into the person he or she is destined to be, and don't hold one another back. Have a willingness to move forward and to embrace change, even if it means ending the relationship. Embrace change for the better.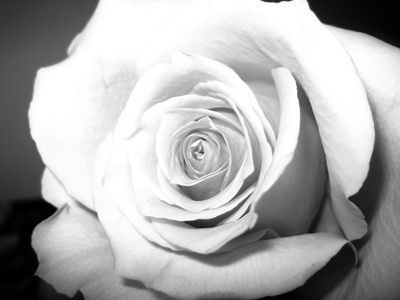 © Kimberly C., Houston, TX