LOVE?
June 21, 2010
What do you do when everyone and everything you love is taken from you? Do you supposed to mourn for them even if they're not dead? Do you sit there wallowing in the sadness of their absence? Do you cry out their name wishing for them to come back? Do you scream in agony because "love" is no longer the same?
Love is something that makes us complete or makes us shatter into a million little pieces. Without it we are nothing, but with it we are minions to our heart and mind. Love can be as precious as a new born baby or a knife waiting to plunge into our hearts. We let love control us as if it were a dictator of our lives. Our head is clouded because we let the "beauty" of love overcome our personas. When we fall in love we tend to make the stupidest mistakes of our lifetime.
Romeo and Juliet fell into a forbidden love, in which each person risked their lives to save this love, it was an act of suicide but in reality it was a murder committed by none other than Love. A woman that is a victim of a domestic abuse continues to go through the pain all because she believes that she is in love with an abusive man. Many have suffered because of this four letter word, a word that is said to be a magical wondrous feeling. Now all I want to know is what this word we believe is is wonderful means...
No one I know describes it the same, yet we each believe in it all the same. No matter however many times we get our heart broken. We cherish that moment in which we realize that we have fallen into this abyss of love, this pool in which we are afraid to drown in yet we jump in either way. Something that tends to be beyond our control no longer being matters of the head but matters of the heart. Life does a 360 on you, making you vulnerable to heartbreak. Love is a different realm in which we, the women, are no longer in control of our feeling. WE suffer because of this love. We make ourselves more vulnerable to those men in our lives. Even the strongest of us fall into this temptation that we call LOVE.
The only thing this word tends to do is leave us with a broken heart to mend, finding no way to surely fix all the shattered pieces. So WHAT THE HELL IS LOVE?!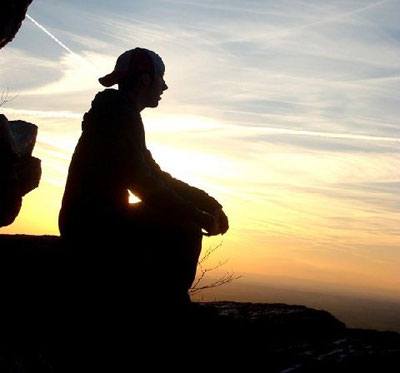 © Amanda M., Smithsburg, MD