For Better or Worse
June 4, 2010
In Shakespeare's Romeo and Juliet, Juliet says, "What's in a name? That which we call a rose by any other name would smell as sweet." So if roses were called fungi, they would smell as sweet as they do if they were called roses. No matter what roses are called, they still smell the same. If this is the case, then a marriage between two people of the same sex is still a marriage.

Love is love, no matter what it is called and who the love is between. People argue that one of the purposes of marriage is reproduction; but really it is something that everyone should be able to take a part in. Marriage is living with your best friend, someone who knows your secrets and loves you no matter what. That is what marriage truly is, and the state shouldn't be able to make laws about who can marry whom.
Marriage licenses aren't denied to straight couples who cannot or will not have children; they are still allowed to be married whether or not they will be having children. It is unfair of the lawmakers to allow straight couples who cannot have children to marry, and not allow gay couples to be married.

Why are some states depriving gays of leading a happy life? According to the Nation Council of State Legislature, same sex marriages are allowed in Massachusetts, Rhode Island, New York Connecticut, Iowa, Vermont, as well as the District of Columbia. A few states are still in the process of passing legislations that would allow same sex marriages. Civil unions, domestic partnerships, are allowed in Connecticut, Vermont, New Jersey and New Hampshire, according to the NCSL. Gays should be allowed to marry anywhere; not just in specified states. Saying gays can only marry in a certain state, is like saying you can have one best friend and one best friend only.

It's completely demoralizing to be told that you can't marry someone you love, because of their gender. There are so many laws that tell us what we can and cannot do. We can't go through red lights, we can't steal, and we can't sentence criminals to the death penalty unless they are tried first. All of those laws having a great meaning; if one commits a crime, there will be dire consequences. Marrying someone generally leads to happiness, not dire consequences.

Everyone has to wonder what goes on in the minds of those who oppose gay marriage? What makes them so strongly against it? Times are changing and marriage isn't what it used to be in the 1900s. Now people get divorced, they have affairs and occasionally are in abusive relationships. People aren't perfect, therefore neither is marriage.

All adults should be allowed to marry, regardless of the sex of their spouse. There is absolutely no reason why straight people should be against gay marriage. If they don't want to marry someone of the same sex, then that is fine. Straight lawmakers should work closely with gay leaders so that all aspects of this issue can be worked out fairly.

Many celebrities support gay rights and gay marriage. Some include Ellen DeGeneres, George Takei, Clay Aiken and Lance Bass. Other famous icons that support gays include Belinda Carlisle, Drew Barrymore, Pete Wentz, Sophia Bush and Kathy Griffin. Celebrities often are ridiculed for broadcasting their opinions on gay marriage, yet those who stand up no matter what are the bravest of all.

Currently, many celebrities have been fighting to get Proposition eight passed so that gays can marry.

There are so many negative connotations of marriage with cheating and abuse; however marriage is really a very happy bonding that everyone should be allowed to enjoy, regardless of sexual orientation.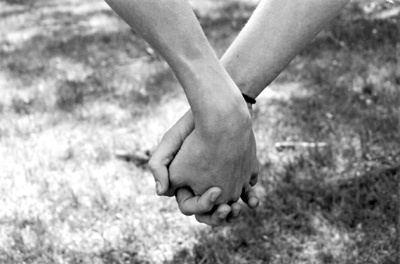 © Alexa T., Pompton Plains, NJ