<3333 feelings.. =)
May 30, 2010
According to scientific research, a human needs four hugs a day to survive and eight hugs a day to mantain a strong emotional level. The importance of physical contact between people is also proved by the fact that babies who are more cuddled and picked up gain weight faster and develop earlier.

Nowadays, this kind of contact is almost inexistent. Human communication is shattered.

Our parents and grandparents used to play with their friends in the streets during their childhood. They used to go to their neighboor's home when they wanted company. They said "I love you" to their partners looking into their eyes. All those great moments and deep feelings disappeared.

We are the generation who was supposed to be always "connected". Instead of that, we have underestimated the value of our relationships by saying "Lol" instead of laughing, by chatting online instead of going out. Our happiness and our sadness have been replaced by :-) and :-(. Our love.. Well..<33..

Young people have become passive, neutral creatures. Difference from robots? We would say the heart.. Robots would live with batteries or electricity, we have our heart, not only to survive but also to feel...

But, the generation of technology, developpement, "communication", unlimited information, etc. , does not feel.. They say :'( instead of crying but robots can write that too, right?

..I guess our children will learn to say lmao without knowing how to laugh..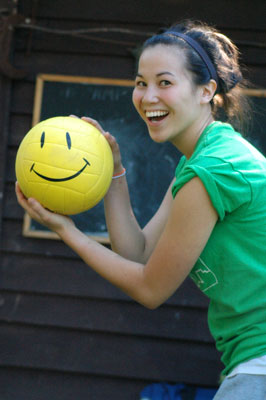 © Masaleen O., Palatine, IL