Is it Love, or LOVE?
April 29, 2010
You don't love him. You are to young to know what love is. You can't possibly love her.
Heard any of these statements? Once, maybe twice? Have you heard one of them? All of them? These are statements that teens get told everyday while in relationships; if not by thier parents...by thier peers.
Millions of teens around the world are in relationships and many of them are saying "I love you". For some this isn't a bad thing, they will make it through school together and get married, maybe have some kids. They will be the couple that everyone wants to be. Reality is that not even close to a fourth of those teen relationships will have that happen.
The other 75% are being told that they are to young to love, or love for the wrong reasons. Maybe it's true, but who is to make that judgement? Everyone grows in thier relationships differently. Teens shouldnt be judged by who, or how many people they say those three special words to. For every relationship that you are in you learn new and different things from that person, you learn more about yourself. Good things, bad things, things that may hurt you or make you stronger. No matter what it is you will always have the expierience and knowledge from it in your life. No one would have that expierience to not make the same mistake by if they were always told they were to young or didn't know the difference. The question is what is the difference? Do you love them as a friend? Do you love them as a person and what they stand for? Do you love them because it is what feels right? Do you love them and want to spend the rest of thier life with them? Too many teens are told that they don't know or that it is stupid that they say it. For some people they stand by what they feel and belive in, what they say and do, and for others peer pressure and being told they don't know is a confidence breaker. That can lead to bad things. Dont be the person to break others down or tell them who they can or can't love. Be the person who loves everyone. Be the person who Loves unconditionally and doesnt regret. Never regret anything you once did for love cause at one point it is what you wanted most. Always ask yourself what kind of love is it? Is it love, or is it LOVE? No matter what you decide, dont let anyone else decide for you.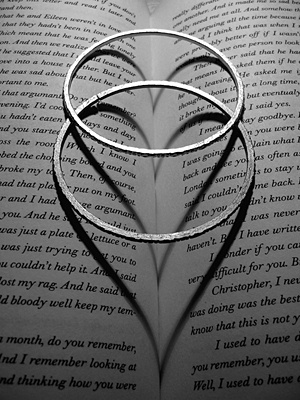 © Julia K., Old Tappan, NJ