Love - The Outstanding Chemistry
April 1, 2010
Have you ever seen a couple holding hands or kissing? There's a chance that you have. Most of the time, they are not in love but many times, they could be in love. But what is love? What is it like to be IN love? Is it just kissing and cuddling and saying "I Love You" when half the time, you don't know what it is? Is there an exact definition for love? So many questions for one four letter word; LOVE.

When you think of the 'perfect couple', the first couple that might come to your mind is Romeo and Juliet. They are supposed to be enemies but fall in love at the Capulet ball. Romeo was masked and Juliet couldn't recognize him but they instantly fell in love. It was said that they were 'love at first sight'. Romeo did whatever he could to be with Juliet for as long as he could. They even got married! He would always find a way to spend some time with her and flirt with her. Could love be the strong desire for another person or thing?

I honestly do not know what love is. But I do know it's chemistry. Something physically and emotionally combined to form love. It's a powerful bond, true love is almost impossible to be broken. Some say when you kiss someone, you feel this feeling that is indescribable but you know instantly if you are in love. You can fall in love with the person by being with them for a long time, getting to know them, and possibly dating them. Sometimes, you can even fall in love with the person you hate or never even imagined loving.

Love is something everyone has or wants to experience. When you are loved, you are happy all the time and just in a good mood. Its an amazing feeling to be loved because you know someone cares about you so much they are, in a way, obsessed with you. I've never experienced love before in my life. But I know what it would be like because I am around people that love each other everyday. It's not all just romance and kisses, but it can be fighting and arguing and not getting along at times. Love can be like that, confusing and straightforward at the same time.

Romeo is most defiantly in love. He is a love type of man, always romantic and thinks love is the strongest thing in the world. Romeo is in love with Juliet- a 12 year old girl who is a Capulet, but she is not the type of lover Romeo is. She is in love with Romeo Montague and as crazy as Romeo is about her. This shows that their bond is incredibly strong. They defy their parents and the rules by marrying each other and in the end, they die for one another. Their love was so strong that they would take their lives for one another.

Love, it's amazing. Truly outstanding, it's something you can feel even when you are not in love. You know that it feels great and kissing, cuddling, saying I love you and holding hands are just a small part of it. It's everything listed above in the previous paragraphs- confusing, straightforward, amazing, surprising, etc. my perspective on love is that love is the most outstanding type of chemistry there is. That it holds 2 people that are meant to be together- together. No matter how it's punctuated, love does not have a single answer to its questions.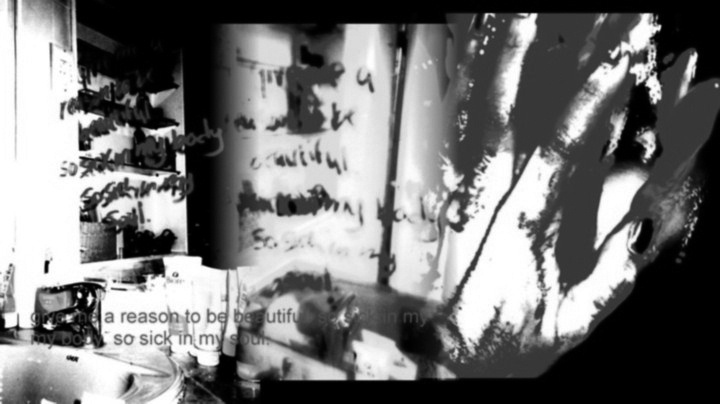 © Shann L., Tai Po, Hong Kong