The Art of Breaking Up
February 18, 2010
The Settling

It's strange, the effect someone you are romantically involved with can have on your life. You share with them perhaps more than with anyone else in your life: time, space, fluids, secrets, emotion. They knew you inside and out, your expressions, the way your body feels and moves, the way you react to things, your tastes. When it ends, it seems as if you wasted time. At first, I always feel like an idiot. I think, "I should have spent more time studying or writing or working out and instead I focused on spending time with this person and nothing worked out", as if I would have thought any more with my head than my heart if I had to do it all over again. "I will be smarter, better, stronger next time." Don't we all really believe this as we start to pick ourselves up? I do. I think I can speak for everyone when I say this: The day after something ends, things are just plain bad. I always open my eyes and lay in my bed and think for the first split second, and I forget that anything has changed. Then I remember that things are different. I don't move for a while. Then I put on music.

The Art

I'll make a mix that feels appropriate or I'll hone in on one song that says everything I'm feeling and listen to it on repeat. When my first boyfriend and I broke up for the final time, I listened to Keeper by Yellowcard for five hours while I just sat around my room feeling sorry for myself. It becomes a religious experience, the making of mixes, the worship of one particular song. Months later when I hear the particular song relating to some breakup, I always cringe. I think of hours and days spent laying on the floor being angry and sad and trying not to text whichever ex that breakup was with.

The Pain

There's also the sorting through of the remains of a relationship, the relics if you will. Photos, clothing, notes, emails, old text messages, the small little gifts. You get upset and throw it away. There's always that shameful moment when you're about to heave the bag into the trash that you realize what you're doing and can't let go. You put away these relics of broken love; they don't get throw away yet, just hidden so they are out of mind.

The Support

Many girls favorite way of dealing with the intense hatred of the male race is going out with friends and saying, "Yeah! I'm single now, I'm going to get messed up and make out with random dudes all night!". As great as it is to have such great friends, the fear of having a meltdown crossed their mind too many times. I don't know many girls who actually HAVE made out with anyone on this said occasion since we usually remember halfway through the night that "he" won't be the one we're kissing, or the one holding our hair back while we become best friends with the toilet. Lips tremble, and eyes get glassy - The fun stuff. At this point, arrival at a (preferably) pancake place comes out of nowhere. Some friends can just read minds. "I'm not really that upset about breaking up! It's just the alcohol, really!" is a commonly used phrase by yours truly. Then I comment on how that ex is a piece of **** and everyone agrees and says that there are much better guys out there.

The Beauty

Usually, the hardest thing to do post-breakup is breaking the little habits you're used to. You'd always miss the emails and the text messages, the physical handwritten letters as well, if you were in to that sort of thing. I would always ache for the few words sent to my phone that make me smirk during class: loving, random, philosophical, sweet. Those words, those routines aren't there anymore. It's just a matter of rewiring yourself to exist on your own again. I think anyone who has gone through a breakup knows that it's not as easy as it sounds. We (sometime) soon have the realization that this recently "exed" person is not coming back and it's time to move on. Make a mix of happy things, that will make you realize that this, too, is just temporary. Meet Jenny Lewis, Lily Allen, Lady Gaga, and Katy Perry. Your new best friends.

The Reality

Girls, we are one vulnerable race. We have a knack for diving in headfirst, with our eyes closed. Every time we love someone we give them parts of ourselves and when things end, we hobble around for a while, missing limbs or an eye, a victim in the the long war we call love. The only comfort is that eventually the parts of themselves they gave to us grow over our wounds and we become a patchwork quilt of all past loves. We're never truly individuals as we are a product of the love and people that shape us. It's the only thought that has helped me feel better in the process of trying to forget.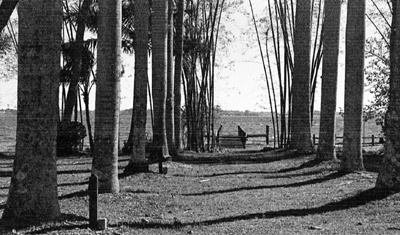 © Gizelle S., Miami, FL