A Different Kind of Romance
February 6, 2010
I almost ran my boyfriend over yesterday. He was standing in front of the car, refusing to move and I started to accelerate towards him. For a split second, there was a part of me that was tempted not to stop. But I did. I switched the engine off and banged the steering wheel in frustration. Then he opened the door and squeezed through the space behind my seat to get into the back. I own a two-door KA and he is 6ft 1. It was quite a feat. This is how we have spent many a lunch hour.
We have what I suppose you would call I love hate relationship. Our whole friendship was based on insulting each other and as things developed between us their was no change in our attitude towards each other. He would kiss me and I would slap him for it even though I liked him. And, as our relationship has evolved it has become more volatile. And so I found myself considering ploughing straight into him yesterday.
But as much as we sometimes hate each other, we are totally in love. I can't imagine having to be without him and no matter how many times I've snapped "We may as well just end things" the idea of actually doing it terrifies me. And I guess this intense love is why we're always at each other's throats. We're both so scared of losing one another. So perhaps passionate is a better word than volatile.
In the end, no matter what it is that's keeping us together I know that in a roundabout way I'm going to live happily ever after…with him.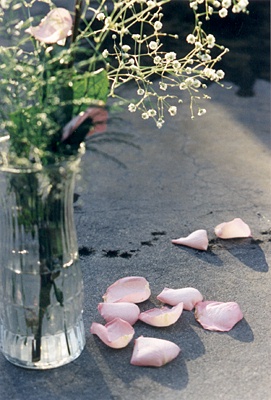 © Kathleen S., Maumee, OH