Negativity Friendships
December 15, 2009
Some of my friendships have started from me and another person talking about how much we hate something. It could either be the clothes someone is wearing or the way a person is acting. I see this go on everyday no matter where I am. Once I was at Six Flags and I was online getting cotton candy. There was woman in front of me and another woman in front of her. The first woman in front of me laughed to herself but the second woman could hear her so she turned around to find the first woman staring at a man's shorts that were really short. The second woman quietly, but loud enough that I could hear, said "Wow, nice shorts." The two women were cracking up and introduced themselves. Then they were talking non-stop for the next five minutes until they got cotton candy and then they both left together. To me, this is such a sad way to start a friendship but it seems like that's how people like to find out what they have in common lately.

Even though this is mean and not the right way to start a friendship, I do this too. I met one of my best friends this way. We were at a hair salon and we happened to be sitting next to each other getting our hair done. In the mirror we could both see a woman in back of us who was getting her hair cut really short. Originally it was long and beautiful, but now it looked grossly short. She also dyed her hair an ugly red color and originally it was a rich brown color. When she was done getting her hair cut, the person cutting her hair turn her around in the chair and me and the girl next to me (my future best friend) started laughing hysterically. I don't remember if anyone else even knew why we both were laughing, but it was literally one of the funniest things I have ever seen. Finally, after almost a minute of laughing we turned to each other and smiled really awkwardly. Her hair was done before mine was but she stayed in her chair until I finished. When I was done we both introduced ourselves and to this day, we are still best friends. What we did was extremely rude and obnoxious but I honestly don't regret it.

A relationship whose foundation rests on negativity will not always work out well. My relationship with my best friend happened to work out good also because we had a lot of other things in common. But, many relationships also fail when its starts from negativity. If two people just share the hatred of the same person, really how long could it last? That would mean if two people only had that one thing in common, they would need to say something mean and negative about someone every time one of them wants to start a conversation! So, having the same negative feeling over a person that someone else does can start a relationship, but positivity can keep the relationship going for many years to come.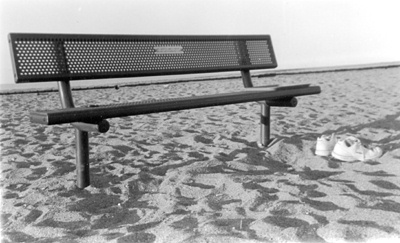 © Jenna H., Marblehead, MA