Dissolving Families
December 4, 2009
It is commonly reported 50% of USA marriages end in divorce, but things are getting worse. Although, Wikipedia estimates 40% of all marriages end in divorce. That's not much better. Merriam-Webster's Online Dictionary defines divorce as, "the action of legally dissolving a marriage." Most agree divorce is never pleasant and in most cases could be avoided.
Why do people divorce so often? There are as myriad reasons as there are couples. Most common grounds involve forms of loss and mistrust; lost of commitment, immaturity, physical abuse, financial problems, alcohol, drugs, criminal activities, and even in one case, the obsession with a Rubik's cube. Rushing into a marriage while thinking you can back down through divorce is not a proper choice. This thought alters the definition of marriage. Many troubles begin when people are careless/selfish and forget their promises to stay committed. According to The State of Our Unions 2005, the American percentage of children raised by both biological parents is only 63%, the lowest in the Western World. The combatant couple forgets that their actions drastically affect their little people. That's right, children.
Children's lives are usually radically changed by a divorce. As a 14 year old, who lives with married parents, I still see the effects of divorce all around me. My parents are together (thank God), but recently my Aunt, whom we all love, went through a messy divorce which is still troubling my young cousins. For my Aunt it was torture, but imagine what it was like for the kids who had no clue what was happening. They didn't understand why Mommy and Daddy were fighting so often and with such anger. Divorce is such a lovely gift to give to your child.
Perhaps you have heard of the well televised ordeal of Jon and Kate Gosselin. They had a Reality TV show and got a divorce in 2009. During a TV interview, Kate resolved, "Over the course of the weekend, Jon's activities have left me no choice but to file legal procedure in order to protect myself and our children." In her eyes, she thinks she is protecting their children. In my Aunt's divorce I heard the children's perspective, how Daddy was horribly insulting their Mommy. Questioning the contradictory behavior and confused over the new hateful words, they even asked me what those nasty things meant. They had no one protecting their ears and hearts during those arguments.
Some of my peers, who are children of divorced parents, find a benefit in the tragic event. They are glad to have two Christmases, "I get twice the presents." But in most cases they would trade such a shallow reward for their Mom and Dad getting back together again. More and more kids are becoming ungrateful children, selfish and inconsiderate, with such bribery. This teaches children the wrong lessons and corrupts virtues.
A divorce may solve some problems, but at what cost? It messes with more people's lives than the affected couple. A marriage is a commitment made in front of your family and friends as witnesses, "Till death do us part." Any offense less than death should have been mentioned in that vow. And children need family togetherness and a loving commitment. The pain, sorrow, and rejection shouldn't come from you or your actions. For the sake of your children, find a way through and don't rush into divorce.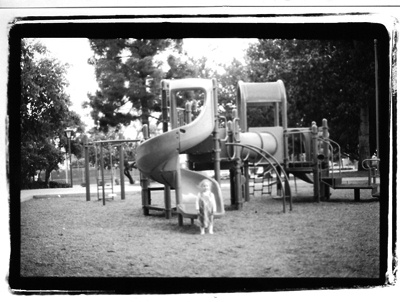 © Rebecca W., W. Hollywood, CA