A Note on Beauty...
November 5, 2009
There's a boy at my school; seventeen, six foot something. I know better people than me have drowned in his eyes. They're blue, but not just any blue; they're the clearest, sharpest blue you ever saw, like the Gulf of Mexico in summer; I stare into them sometimes when I'm sure he's not looking and half-expect to see a fish drift past. If you can draw yourself out of those perfect pools, catch your breath, you'll come into direct contact with the smile, and then you're his. He's the ultimate predator, he knows exactly how to shadow his face from the light so you have to stare deeper, or how to catch individual rays of sunlight so they dance on his cheeks. But for all of this beauty, he's callous. While his looks are enviable, godlike almost, his compassion is shallow and no amount of sunshine serves to warm his flesh. He doesn't appear to know how it feels to be human, let alone a lovestruck teenage girl and when he speaks his sultry voice is contaminated with words that cut and tear at the heart until it bleeds.

At the other side of the common room is another boy; seventeen, six foot something, but whereas the Adonis was muscular he's lean, somewhat lanky. He's a dancer; I've seen him on stage and that someone as aesthetically clumsy as him can appear so graceful is truly a gift. He's also one of my best friends; kind, caring; he slouches when he walks to match my 5 foot 6, even lower to offer me a shoulder when I'm down.His words soothe the bleeding heart until it mends.

Yet which boy is more beautiful?

Ask any girl at my school, and you'll learn that nobody- not even myself- has faith. Seeing may be believing, but I wish for once my eyes could be closed and my heart open.
Such is the dream...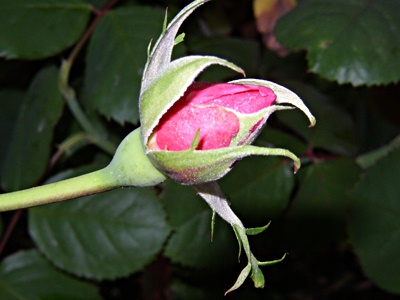 © Lauren B., Edina, MN