Are You Listening to Me
October 8, 2009
In most perspectives of girls, when it comes to boys it seems they have a low attention rate but from my view there is a reason. When girls talk to other girls there is a full blow conversation of God knows what, they reach any and every corner of conversation topics. From questions like "how does my hair look" to gossip themes like "did you hear about Josh and Megan" a girl's conversation can go anywhere.

When boys are talking among themselves their conversations aren't nearly the same, a boy's gossip is who played the best or worst in the game from the previous night. Conversation is a usual sign of boredom which can rarely happen in boys, who have many ways of keeping themseles occupied.
In the ordinary boy and girl conversation the talking is on a low and its "I say what I want to say and you listen attentively" that what the girl expects. The he is thinking something way differently it's "she speaks and I nod my head and say the occasional "uh-huh" and other grunting noises making her think imp listening". Going in deeper and deeper to why boys do that goes all the back to what I girl talks about with her girls, what they talk about is not what he wants to talk about. " Does my hair look nice" it can look as worse as possible and a boy would say yea, the truth or the matter is to them it doesn't matter as long as it isn't a first impression thing. Meaning if the first time a boy has seen you than he is not going to be ery attracted to if you look like a wild beast. But after a while if he has seen you more than fie times he doesn't care about your image. Boys aren't interested in what girls want to talk about and ultimately they zone out in result to care less about what a gril is saying to him. So when girls ask "are you listening to me" don't expect a yes.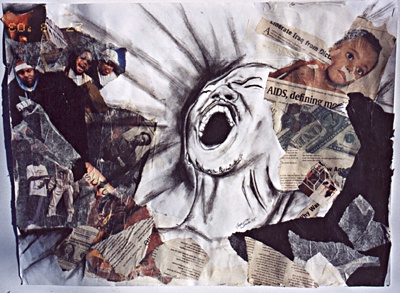 © Lashieta F., Kannapolis, NC