Dear Litterer
November 27, 2017
Dear Anonymous,

To the person who litters…. Why do you do it? Don't you want that piece of Mc Donald's rapper, or that take out chinese box as a reminder of that delectable meal?
Growing up in a neighborhood filled with people who are considerate of their environment, garbage has never really been a problem. However, when I go to the grocery store, movie theater,or any place these days I'm bound to see trash displayed on the sidewalk.
People like you mindlessly throw rubbish on the street and leave it there, until someone takes their cherished time to clean up your dirty mess.
My recent trip to Chicago has changed my perspective on trash,and it should change yours too. Chicago is a massive city and there is a lot of work put into it to keeping it well kept, and yet somehow they manage. Chicago only produces around 900,000 tons of trash a year.
However, New York City is another story. They are filled with people like you… the people who litter, the people who destroy ,and the people who don't care. This prevents them from keeping New York City clean. New York City produces over 14 million tons of trash each year. Only about 17% of New York residents over all waste is recycled.
I want you to find an alternative, and I want you to make a change.
Recycling is the flip side to littering. It creates a clean environment that reuses, reduces, and recycles trash.
Give it a try some time, maybe you'll like it.
Some one to prove wrong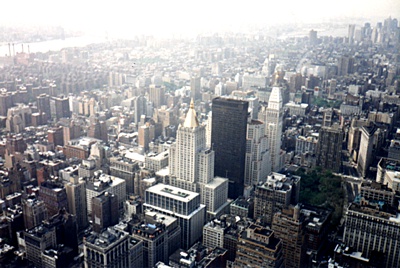 © Kristen L., Wilmington, DE