Is a Fast Food Environment Good?
November 18, 2017
In today's society,lots of people choose fast food for their meals. But is it a good idea to choose fast food? I don't think that is a good idea because the more people eat fast food, for most adverse is the environmental projection. Carissa, you have a good start here. I know your position clearly. However, this should be a full paragraph which means at least five sentences. You only have three. You have an attention grabber, a rhetorical question and a thesis but no sentence introducing the topic and no background information. Also, what do you mean by environmental projection? Is fast food bad for people or bad for the environment? They are two separate things most times.
First, fast food is not good for the environment and it is not healthy. Every year there are lots of chopsticks made by woods; also, if we don't finish ourmeals, we need to pack them up and take them away,yes,but have we ever thought about the doggy bag?That is an example:our left-over food put into the plastic bag, is not healthy also not environment WHY NOT?

For this paragraph, you should focus ONLY on the environment or HEALTH but not both. Do you know what I mean? So, I like the example you gave about the "woods" and cutting down trees and wasting plastic with the plastic bags. Do you have any facts or statistics to support yourself on how much people waste these things? That might help assert your purpose. Also, stay away from "you" in a formal essay.

So, again, each paragraph should cover a different point, One could be health and the next could be the environment.
Now, we know that fast food is harmful to the environment, we maybe ask: What should we do for thaThere are some options. First,reduce the number of fast food;try to cook at home;contribute to environmental protection;put an end to waste.For restaurants?Make a cue sign?use the environment bag ;reduce the amount of food, ensure no leftovers of the customer. This is another good paragraph with good ideas but it is incomplete. There should be a transitional sentence and at least five sentences. Please do not use the ";" punctuation for this. Use commas and periods.
Why we talk about the and influence of the fast food on environment ?Becaus the air in Beijing is very bad,some garbage are from the fast food.In China there are the total amount is about 140 thousand tons per year(these is the plastic who is use it in the fast food) Yes, this should be placed right after your main points in a paragraph. This is GOOD evidence but not placed right in organization of essay.
We talk about environment today,there are lots of the other things about it. We need to find it with our eyes and hearts.Try to learn more about environment,try to think more about it,let's make our life more beautiful and the air is fresh every day!Let's do it now! This is a good conclusion! However, it is not organized well, again.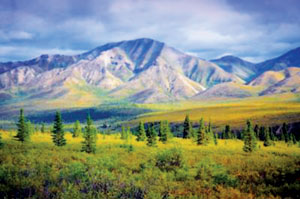 © Haley L., Anchorage, AK