If I Were Mayor
November 10, 2017
In one year, the United States saves enough steel energy to heat and light 18 million homes from steel recycling. If we recycled seven steel cans, we would be able to power a 60 Watt lightbulb for 26 hours. Many American's don't think about where their energy is coming from, or how they are able to power those hundred light bulbs in their house. If I am elected mayor, I will guarantee a new energy efficient way to power homes, called steel.
This new energy efficient ideas will save the town we live in. Electing me mayor could allow our town to be predominately run on recycling steel to create energy, reducing the amount of CO2 emissions and fossil fuels created. Instead of using 40 trees to build a wooden frame for your home, it would take approximately on four cars to to frame a steel home for 2000 sq ft. This may seem like more steel than our town can bargain, but research shows that every second, 600 steel or tin cans are recycled.

To allow for this modern, energy efficient plan, every home has one simple task: recycle. On average, we use about one tin can a day. Families rarely recycle, and these cans are usually thrown into a generic waste can with other discarded waste. If we recycled those cans at the end of every day, we could save energy for the town. If I am mayor, first order of business would be to require every home and establishment in the town to require at least one recycling bin. This simple step will bring us one stage closer to an improved town.

Another topic I would like to touch on is the health of our town. Over 33 cities in the United States have lead contaminated water. As mayor, I would put the safety of my people first. Having access to a clean water supply should not be something to hope for, it should be guaranteed. As your mayor, a clean water supply should always be flowing through our town and making our crops prosperous. If I am mayor, the town will take the necessary precautions to maintain a clean and unpolluted water supply.

The town's water supply will be every monitored every Three months by the town's environmental team. The environmental staff will work together to test and ensure that the quality of the town's ground water is at a safe level. I will also ban any large business from being built in less than a ten mile radius. This will ensure that runoff like gasoline, oils, and other chemicals don't infect the water supply. These actions may seem extreme, but instead of building a large superstore, you could instead have a guaranteed clean water supply for your family, and growing children by protecting these lands.

Another way I will protect the town's water supply will be raising awareness of the correct way to dispose of hazardous waste and medications. The town will be given a yearly seminar for those who wish to join on how to properly dispose of these chemicals. A letter will also be sent home to every town resident, in case you are unable to attend the seminar. If our town knew the correct steps needed for the disposal of hazardous liquids, generally the town will have a cleaner water supply than most.

With a cleaner water supply, and a new energy efficient way of living from steel, the town is one step closer to healthy living. If I am elected mayor of the town, you can guarantee a safe living space for you and your children. Elect me as your mayor, and hopefully other towns will follow in our footsteps of recycling energy and maintaining the necessary steps for a clean water supply.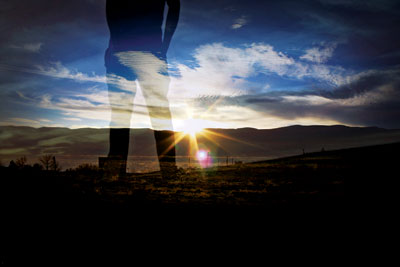 © Ezekiel R.