Pollution Is the Way to Planets
March 28, 2017
The problem with the world today is pollution. It all began in the 1920s when cars and airplanes started to be built. The nature of the problem is we are being affected by poisoned air and water. The problem affects adults, teens, children, infants, and animals. People have been trying not to pollute as much, but pollution has become one of the top ten killer on earth. Some proposed solutions would be to stop making fossil fueled powered cars. Stop using factories that create gas or pollution from the top of it. But today I propose a very viable solution which is to use all our fossil fuel to their limits and not worry about the pollution but when earth is unlivable we could migrate to a different planet.

Mother earth is one planet out of the billions of the planet in the universe, even our solar system has eight planets. Now, if you think hard enough you would come to the realization that their are so many planet for us. These planets are made for human to pollute and then migrate to another and move in this continuous cycle. This theory of migrating to different planet is not imaginary but it is a very well researched topic. The most ambitious scientist in the field of "Planned planet migrationism" Dr. Harvey Wayne says "Planet migration is just like what happened when huge amount of people migrated to US for a better future in the 20th century, but the only difference is that everyone is going to travel to live." Moreover in a recent joint survey conducted by Oxford University and Stanford University it was concluded that every 2 out of 3 people want to migrate to a different planet.

There are many benefits of migrating to a different planet. Firstly, That a different planet would be able to accommodate all of the human beings more easily because as we know almost all other planet in our solar system are bigger than earth. Secondly, that the human race gets a do over. When we go to a different planet we can improve on things that we seriously lacked in on earth. For example, We could distribute land based on population, we could decide not to make nuclear weapons, and maybe make all the country more communist. Thirdly, It would become like a tradition for humans to destroy planet and move on to others. This tradition would be carried down by our generations just like our family tradition. Fourthly, we would maybe discover new plants and creatures that could be used to earn money and fulfill are greed.
As we have talked about the advantages of migrating to different planet, we also need to know about disadvantages and one of the major disadvantage is that we won't be able to take our fossil fuels with us and to that I propose a solution which is two make a industrialcraft that would bring our "precious" polluting fuel from earth to whichever planet we decide to go on. Then their are other "small" problems like what would happen to other species of animals and to that I say we can take one male and female of our favourite species, but the question is do we really need those other species because if we can destroy our planet and don't have any attachment for our planet than why for animal.

In conclusion I would like to point out that my proposal is the only viable solution for the average lazy human, who doesn't take any actions to change the way we live and for the place where we live. It is also viable due to the industrialist who keep their benefit over the benefit of the human race and the mother earth. By the look of how human live right now, Our money should be redirected towards astronomy because that is our future. We are living in a world that will end by 2050. So, research on Planet migration is necessary.

Work Consulted
Burke, Jason, and Mark Townsend. "Earth 'will expire by 2050'" The Observer. Guardian News and Media, 07 July 2002. Web. 09 Feb. 2017.
Rinkesh. "Causes, Effects and Solutions of Air Pollution." Conserve Energy Future. N.p., 03 Jan. 2017. Web. 09 Feb. 2017.
Rinkesh. "40 Facts About Air Pollution." Conserve Energy Future. N.p., 05 Jan. 2017. Web. 09 Feb. 2017.
Kumar, Utkarsh. "Planet Migration the hot topic." Conserve Energy Future. N.p., 07 Jan. 2017. Web. 07 Feb. 2017.
Kumar, Utkarsh. "Research on Planet Imigration is on Full Swing." Immigration. N.p., 05 Jan. 2017. Web. 09 Feb. 2017.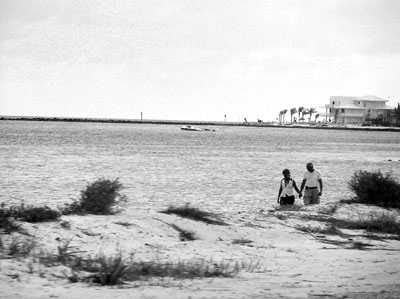 © Edgard B., Coral Springs, FL