Natural Gas- A New Alternative
February 24, 2013
It has come to my attention that more and more gasoline is being used every day. Not only will gasoline eventually run out, but it is ruining our air. When burned, gasoline releases carbon monoxide, nitrogen dioxide, and ultrafine articles that have negative consequences on both, people and our environment. There is no doubt in my mind that pollution caused by vehicles needs to be minimized. There is one solution that really stands out, and that is natural gas. According to Rodman Griffin of CQ Researcher, natural gas pollutes less and is substantially cheaper than gasoline. With the soaring oil prices, I really wonder why nothing is being done to implement more CNG vehicles.

Most CNG (Compressed Natural Gas) powered vehicles are city buses, taxis, and light trucks. Not too many cars run on CNG due to the limited availability of natural gas refueling stations. While this is an issue, one option includes owning a home refueling unit which can hook up to a regular natural gas line. Once CNG vehicles become more popular, more natural gas stations will become available to those who do not want to have a home unit. The cost of a CNG Honda Civic is approximately $10,000 more than a regular Civic; however, natural gas vehicles would become more affordable if they were manufactured in larger quantities. Despite CNG vehicles being thousands of dollars more expensive, they still offer cheaper fuel costs and less maintenance. Another option is to convert a gasoline powered vehicle to run on natural gas. This will usually cost between $2000 to $4000. Natural gas being a cleaner and less particle filled fuel, leads to less harmful emissions and less maintenance.

CNG vehicles reduce carbon monoxide emissions by 90 to 96 percent and nitrogen oxide emissions by 35 to 60 percent when compared to gasoline. Potentially, CNG could reduce non-methane hydrocarbons emissions by 50 to 75%, while releasing fewer carcinogenic pollutants and little to no particulate matter. This would be very beneficial to children who attend schools in high-traffic areas. Ned Haluzan says studies have shown that children who attend school in high-traffic areas have a 45 percent increased chance of developing asthma.
The price of a gallon of natural gas is only $1.75 while gasoline is around $4.20 per gallon. A gallon of natural gas will go just as far as a gallon of regular gas. The only difference is that natural gas cars only have a range of 180-200 miles per tank, while gasoline cars can go well over 300 miles per tank. It is inevitable that natural gas prices will go up if there is a higher demand for it. In addition, gasoline prices will most likely drop due to a lower demand.

Natural Gas is extracted from the earth by a method called "fracking". This method is not new, but it hasn't been used extensively until recently. The U.S. has been uncovering more and more natural gas; more than we can even use. This has driven natural gas prices very low. In fact, natural gas is 43% cheaper than a year ago, and gasoline is significantly higher.

A demand for natural gas will not only help our environment, but it will also create new jobs. Current gas stations will have to add natural gas pumps, and new stations will have to be made in order to fulfill demand. Our dependency on foreign oil would decrease due to a surplus of new jobs and energy in our country. New advancement in the natural gas industry are almost certain, just as there were advancements in regular gas powered vehicles.

While there are some drawbacks to CNG, the positives outweigh the negatives. The goal of CNG is to spew less chemicals into the air and give our country more jobs. The savings are just an added bonus, and should be an incentive when kick-starting this movement. Natural gas prices are low now, but no one can predict the future prices. There will be a higher supply of energy, whether it be natural gas or gasoline; meaning the normal rules of supply in demand should fall into place. Higher supply should eventually result in lower prices for both gasoline and natural gas.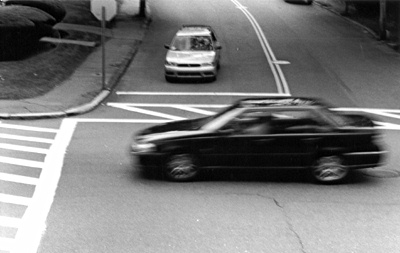 © Ed J., Marblehead, MA