Why We shouldn't eat turkeys on Thanksgiving!
November 20, 2012
What makes Turkeys so special? Is it their feathers? Or their majestic-like walk? Did you know that 46 million turkeys are eaten everything Thanksgiving! That is crazy! Why do Americans only eat Turkey? Are we all brainwashed to just eat Turkey on Thanksgiving? Well I think, that turkeys are popular on Thanksgiving because Americans are discriminating against other birds. Do you see anyone eating chicken on thanksgiving? how about any duck? No? Neither do I, and I am sick of it and you should be too! Imagine, for a minute, that you are a duck or a chicken, and everything Thanksgiving all humans decide to choose Turkey over you. Personally, I would feel rejected and lonesome if I were them. Life as a duck or chicken must be lonely around the holiday season. I believe that turkey should not be eaten at Thanksgiving, due to the fact that it is discriminating to ducks, and chickens.

Every year 100,000 people die from discrimination and racism. How do we know that it isn't the same for birds? For example, road kill on the street. Maybe a duck or chicken crossed the road trying to die because they were discriminated around Thanksgiving? Birds are the 4th most common type of road kill. Maybe that is because they are relentlessly discriminated and taken for granted. Maybe if we ate a variety of different birds during the holiday season this slaughter of emotionally wounded birds would come to an end.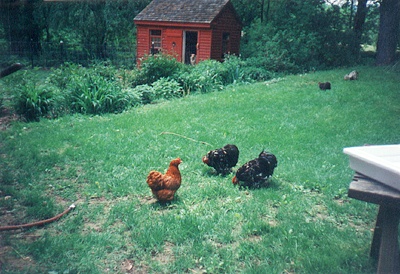 © Heather P., Germantown, NY