The Environment
May 23, 2011
The environment is a bad thing to waste. We need the environment to help us out in everyday life. People today do not understand that the things they do now are going to affect their great grand children and their grand children if the world is even here then. To put a stop to this madness, people need to be aware of what they're doing to the environment and how to fix it.

Plastic bags are a convenient way to store things and carry things around. They are also a convenient way to kill sea turtles. Twenty-three of the twenty-five sea turtle species are endangered due to plastic bags being discarded in the ocean. To put an end to this, people need to start using glass containers or paper bags to carry their things around.

Plastic bottles are used in everyday life. People don't know however, that the caps from the bottles, although not recyclable, get stuck in whales blow holes and can result in serious injury. If people were to use re-usable bottles, there would be no problem with bottle caps. Whales are becoming endangered due to human contact and the things they do to the ocean. If people want their grandchildren to see whales, something has got to happen.

Habitat destruction is also a hot topic. Due to habitat destruction, many species are losing their homes and their lives. Humans construct buildings and neighborhoods on top of important homes and places that animals need to survive. Some agencies such as the EPA (Environmental Protection Agency) are starting to regulate the building of houses and buildings more. This is a slow process, and could be sped up with help by the public.

The environment is an important thing and people cannot sit around and watch it wither away into nothing. To get active, people can protest, donate money to state parks or just get outside and explore the woods. There are many groups and researchers working their hardest to save the environment and they would willingly accept public help or public support. There are many local groups and local activities that can be participated in. People just have to get out there and get active.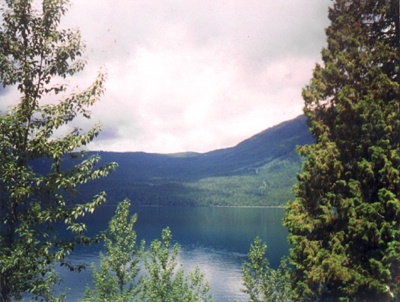 © Chelsie T., Phoenix, AZ