A Teen View on the Climate Change Dispute
May 7, 2010
Unless you have been away from the news bulletins of the world for the last few years or so, you will have heard that scientists have told us about climate change: the massive, ugly problem that they say we're creating. Because scientists have told us this, naturally we believe them. However, certain politicians from around the world prefer to listen to scientists report to them what can be done about the situation, but then do nothing. Think I'm lying about this or off my head? Look at the Copenhagen Conference. Bunch of world leaders, all saying they're going to tackle climate change by making important decisions at that conference. How far did they get? Absolutely nowhere.

So, are they right to do nothing? I don't really have a say in all this (I'm 14, so I can't say much to a politician except "Oh wow, it's you"), and I'm no amazing scientist that can bring forward scientific evidence. However, I do believe the scientists that say Climate Change is real, and that it's a problem that needs to be tackled. I also believe that politicians are not doing enough to combat this issue (that said, I believe that for many political issues), and that we are in danger from it. But I don't control the governments of the world, who obviously care more about their precious money and opinion polls than trying to save the planet and themselves from destruction. However, some governments have been trying to work against climate change after looking at the hard facts. Take Australia for example. The Government created an emission trading scheme to combat the excess amount of pollution that coal and oil companies and other big energy users have been taking, persisting through much controversy to get it to the Senate. However, when the ETS was put to the Senate to pass, it was refused after much controversy in Parliament in the week leading up to it (the Opposition Leader was dumped by his party because he supported it). And only in the last week have the government announced they've given in. They're not trying again. That's it.

So much for persistence.

However, I do understand politics and businesses enough to know that they would never willingly give every cent they have to one cause. The cost of stopping climate change and switching to renewable energy sources would be huge. Governments around the world (and businesses) would be sent into bankruptcy the second the call was made if they tried to fix it in one night. That's not what I'm saying. I'm trying to say that governments actually need to do something, anything, just to try and combat the issue. Small steps to fix a big problem. Like passing the ETS (for Australia for now, other countries could try it), like making the next Copenhagen Conference a success, like all the politicians working together around the world and listening to the people's requests for action against climate change. Like creating a better world.

But this is only my opinion. Everyone in the world probably has a different opinion on this topic, but because I'm a teen and I'm one of the millions of teens around the world who will one day be living as the adults of the world, I feel all teens should also have a say in this topic (not in governmental elections, however), as we are the people who will be handed the world in only a decade or so. Do we want to be handed a world falling into disaster, or a world that's recovering and improving every day, one that we can continue to help improve?

That's the decision that the governments of the world have to make now, and one (I hope) that they can make the right choice for us all.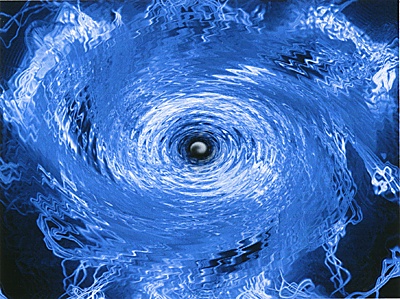 © Alex D., Phoenix, AZ