Daddy Issues: Why LaVar Ball Is Ruining His Son's NBA Career
April 11, 2018
When it comes to sports, all parents want to help and support their children so they can have fun and succeed. However, parents often behave irrational and embarrass their children. If you have ever played a sport, then you probably know and understand that parents tend to act a little crazy. From gloating about their children to pointing fingers at the referees and coaches, many parents have become obsessed with the idea that their children have to be the best and better than everyone else. Parents put their children on a pedestal and go to the extremes to make sure that their children excel at sports and eventually become professional athletes. When people talk about bad sports parents, most of the time they are talking about parents in youth sports. However, there are some instances where parents of professional athletes behave out-of-control. Specifically, LaVar Ball, the father of NBA star Lonzo Ball, is making headlines for all the wrong reasons as he is trying to live vicariously through his son.

Lonzo Ball is a point guard for the Los Angeles Lakers who was drafted second overall in the first round of the 2017 NBA Draft. In college, Lonzo played for the UCLA Bruins and lead them to an incredible run in the 2017 NCAA Basketball Tournament. In his first year in the NBA, Lonzo Ball is averaging 10.2 points, 6.9 rebounds, and 7.2 assists per game. Obviously, Lonzo Ball is an exceptional young basketball player with immense talent and unmatched potential. However, he has been overshadowed by his father, LaVar Ball. LaVar Ball embodies what it means to be a crazy sports parent. On the sidelines, LaVar Ball has shout things like "pass to my son, he's open" or "my son would have made that shot" which can be very distracting to him and his teammates. He also coaches from the sidelines, puts high expectations on his son, criticizes other players, and claims that his son is the second coming. Recently, LaVar Ball has made some bold statements about his son Lonzo. These statements have not only distracted Lonzo, but they have also distracted his team and teammates. From saying that Lonzo is better than Stephen Curry and Magic Johnson to promising that Lonzo will lead the Lakers to the NBA playoffs, LaVar Ball has undoubtedly made some brash remarks about his eldest son that are absolutely absurd.

LaVar Ball has made it tremendously difficult for his son to succeed in the NBA. Many people are now calling Lonzo a bust since his father has increased the expectations for him that are very unrealistic. ESPN sports analyst Stephen A Smith gave his opinion on LaVar Ball's antics when said, "I think that his father has basically deposited some checks that his son can't cash". LaVar Ball has claimed on numerous occasions that Lonzo is a once-in-a-generation talent. Despite the fact that Lonzo Ball has had a solid rookie season, he is not a world-class basketball player. LaVar Ball is making it seem that Lonzo Ball is going to become an all-time great. LaVar Ball has stated that, "Lonzo's fittin' to step over Magic Johnson to be the best guard ever". While Lonzo Ball does have great potential, it is ludicrous to compare him to an all-time great like Magic Johnson. Lonzo Ball isn't even the best player on the Lakers at the moment. How can one argue that he is one of the best players in the NBA when he isn't even the best on his own team. In particular, during a USC vs UCLA broadcast, LaVar Ball stated, "He gone be better than Steph Curry in the NBA. You put my son on the Warriors and Steph on UCLA and see what happens". Lonzo Ball is nowhere near as good as Stephen Curry, who is arguably the best point guard in the NBA at the moment. Stephen Curry is undeniably better than Lonzo Ball in every single category as Curry has accomplished much more than Lonzo Ball like winning the league MVP and NBA Finals twice.

Not only is he sidetracking his son from becoming an NBA superstar, he is also sidetracking his teammates and the entire Lakers organization from achieving success and winning championships. Opposing players are now targeting Lonzo because of his dad's antics and brash statements which has made it more challenging for the Lakers to win games. Sports analyst Stephen A. Smith has commented on his show First Take that, "You got dudes throughout the National Basketball Association who are literally salivating at the mouth to get a hold of [Lonzo] because of how much trash his father has talked". Many players throughout the NBA have made it clear that they are out to get Lonzo. For example, Clippers point guard Patrick Beverley didn't hesitate to tell Lonzo Ball that his father has players gunning for him. Furthermore, Cavaliers forward Channing Frye said on his podcast that "It's going to be disgustingly easy to hate on [Lonzo]" because of his dad. Ultimately, LaVar Ball has been a huge distraction for his son Lonzo Ball and is hindering his chances of succeeding in the NBA.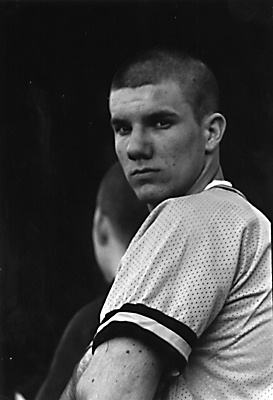 © Chris C., Milford, CT