Demi Lovato's Fight for Herself and Others, a True Role Model
October 26, 2017
When people think of Demi Lovato, most would say that they know her as a singer and Disney Star. Little do they know that at 25 years old, Demi has been through more than the average person will go through in his or her lifetime. As early as seven years old, Demi began having suicidal thoughts. According to Elle Magazine these thoughts were, "A stark contrast to the smiling kid she played alongside Selena Gomez on Barney & Friends". Throughout all of Demi's childhood and teen years she struggled with different types of eating disorders and self-harm. This was taking place despite her Disney Channel career and stunning voice. In 2010, Demi hit rock bottom and had to abruptly leave her tour with the Jonas brothers to seek treatment for the current eating disorder with which she was struggling. Demi told Elle Magazine, "That was when I kind of surrendered and just said, 'I'm so tired of having this eating issue, it consumes my life". At this point in her adolescent years, Demi began to accept the reality that she needed help; this was the first step in her road to recovery. Around this same time, Demi was diagnosed with Bipolar Disorder; also known as a manic-depressive illness. This brain disorder causes unusual shifts in mood, energy, activity levels, and the ability to carry out day-to-day tasks (Nimh). After receiving her diagnosis, Demi claims that she was able to comprehend and make sense of why she was having such debilitating mood swings. Her diagnosis allowed her to understand and explain the reasons for her actions. Due to her recent diagnosis, Demi was able to research her disorder and learn more about it. Research shows that, "Bipolar disorder affects approximately 12.6 million individuals in the United States and an estimated 29 million people worldwide" (Bevocal:Speakup). After researching and learning about her disorder, as well as her personal experience with seeking treatment, she began to feel motivated to share her story in hopes of helping others. This was the start of her becoming a mental health advocate.

Having gone through the pain herself, and understanding first hand how difficult and painful it can be, she decided that she needed to do something to support the many struggling people worldwide. Elle exclaims, "Demi has lead a mental health organization for the National Council of Behavioral Health's Hill Day in Washington, D.C". Demi currently is a leader for the Be Vocal: Speak Up for Mental Health campaign in this organization. This association is used to encourage people to speak up about mental illness and not being ashamed (Bevocal:Speakup). Demi has devoted herself to getting people to open up about mental illness in order to break the stigma surrounding it. Demi explains how healing from a mental illness is a process and that getting better takes time, and that speaking out for yourself and for others who feel like they cannot is crucial. She emphasizes that mental illnesses need to start being looked at in the same way as medical conditions and taken just as seriously; thus, people should be entitled to the same level of care. Lastly she stresses that you are not alone. People of all genders, sizes, races, socioeconomic status, and religions can suffer from mental illnesses (Bevocal:Speakup). Speaking out and getting help while living in a society where people with mental illnesses face prejudice can be extremely difficult. The goal of this campaign is to influence people to push past the judgement of others. In addition, this is also a way for people who do judge to educate themselves about what mental illness really are. Many who judge others do not truly understand how difficult it is to have a mental illness. Most people who are struggling do not get help because they are afraid and ashamed, and this organization and role models like Demi are going to change the way people think about mental illness and hopefully make it safer and more socially acceptable to ask for help.
Demi Lovato, on account of her personal experiences, proves day in and day out that she is someone that people should admire and draw strength from. This year, Demi was listed in Time's 100 most influential people. Having people to look up to is important in times of need. People like Demi can serve as a source of comfort, reassurance, and inspiration for others who are suffering from mental illnesses. She continuously emphasizes that speaking up is not a sign of weakness but a sign of strength, and that being able to advocate for yourself in times of need is something that should be praised. She reiterates that a diagnosis is not the thing that defines you as a person (Future personal health). Demi was able to get over the many hurdles that were thrown at her by being open and honest, and reaching out for help. People can use the many tools Demi openly talks about when searching for alternative methods of dealing with their pain. You never know what the person next to you is dealing with, and Demi is a perfect example of that. Let Demi Lovato be your idol, mentor, motivation, good example, and warrior. Everyone is capable of overcoming adversity, but having someone to look up to can make that just a little bit easier.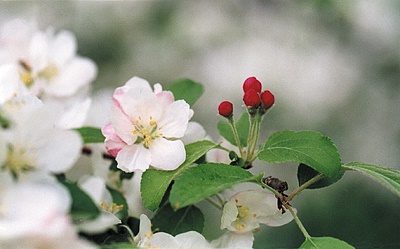 © April P., Newark, DE