$imoney
May 10, 2017
Simone Biles was born on March 19, 1997 and is currently 19 years old. Simone's nickname is $imoney, and she is widely known for being an artistic gymnast. Simone first got into gymnastics at the age of six. When she was on a field trip, some of the students were asked to imitate gymnasts. All eyes were immediately drawn to Simone, and she was sent home later that day with a letter requesting that she be put into gymnastics or tumbling. At the age of thirteen she was taken out of public school and put into home school so that she could dedicate more of her time towards gymnastics. Simone went from dedicating 20 hours a week to 32 hours a week of practicing what she loves. She graduated homeschooling in 2015 after verbally committing to UCLA. However, Simone decided to become a professional gymnast instead of attending UCLA. She possesses many qualities Simone Biles is my hero because she is brave, strong, and courageous.

One reason Simone Biles is my hero is because she is brave. When Simone was born, her father abandoned her family, and her mother had substance and drug abuse problems. She and her three other sibling went in and out of foster care until 2000, when Simone was three. At this time, Simone's mother's father, Ron, and his second wife, Nelly, took her and her siblings in. In 2003, Ron and Nelly adopted Simone and the youngest sibling, and Ron's sister adopted the two older siblings. All of this could not have been easy on Simone; however, her braveness through it all is a huge reason why she is my hero.

Another reason Simone Biles is my hero is because she displays strength everyday. One of the most evident ways she demonstrates her strength is through gymnastics. Simone is a major athlete. Throughout almost her entire life, she has dedicated much of her time and energy into being one of the best artistic gymnasts there are. Simone recently competed in the 2016 Rio Olympic Games. She possesses a total of 19 olympic medals, which are all symbols of her strength. Also, Simone was a three time world all around gold champion from the years 2013-2015, a three time world floor champion from the years 2013-2015, a two time world balance beam champion from the years 2014-2015, and a a four time U.S. national all around champion from the years 2013-2016. More of her accomplishments include her being a member of the final five gold medal winning team and a member of the gold-medal winning American team at the 2014 and 2015 world artistic gymnastics champions.
Lastly, Simone is my hero because she is courageous. To be able to go in front of the whole world and share her talents makes her courageous and is something that not many people have the ability to do. Not only does she compete in nation-wide competitions, but she competes in world-wide competitions; for example, her participation in the Rio 2016 Olympic Games. Now, Simone is a well-known artistic gymnast around the world. She appears in commercials, music videos, and much more. I greatly admire her confidence and courageousness.

Although there are hundreds of reasons why I look up to Simone Biles, three reasons why I consider her my hero are because she is brave, strong, and courageous. She displays braveness throughout her childhood difficulties. Simone exhibits her strength through her talents as a gymnast. Lastly, her courageousness is shown while she shares her talents with the entire world. Although I have never met Simone Biles, I look up to her and strive to have the motivation and ambition she institutes in her everyday life.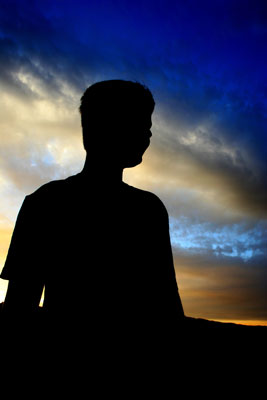 © Monica L., St. George, UT