Cartoonhood
April 9, 2014
I don't understand. What happened to my childhood shows? They disappeared and never came back to me. The channels are still the same of course, Cartoon Network, Nickelodeon, and Disney Channel but seem like my childhood shows have been replaced and duplicated. No longer original like back in my day.
What happened to The Rugrats? Not All Grown Up but the original Rugrats. It just went missing like my Angelica doll. I never really liked the doll because Angelica was so mean plus she was a huge brat. I can remember drawing on her face with markers because she was always trying to boss around the babies. Who does that, boss around babies just for the fun of it? Besides her though, I could sit on the floor on my blue cow blanket with my bowl of Fruit Loops and watch them all day. Then the Rugrats Movie came and later the Rugrats in Paris Movie. I loved them both especially with the introduction of Dil Pickles, Tommy's baby brother. Then, Chucky gets a mommy in the Rugrats in Paris. The Rugrats was not just a show it was "The Show" on Nickelodeon for me in my primary days.
Just as Lilo&Stitch was "The Show" on Disney Channel. It first was Lilo&Stitch: The Movie but it turned into a TV series. Who could hate it, when everything was in Hawaii? Nobody. Lilo&Stitch was so relatable without the aliens and all. How Lilo and Mertle never could get along. That was Jalen and I. Though as Lilo tried to be nice so did I but it never worked out. Lilo and Nani relationship as sisters was same with my sister and me. We had a strong sisterly bond and still do. We fight like any sisters. I find it funny though because as I look back on it some of our fight s resembles the fight Nani and Lilo have after Mr. Bubbles visits their house in the movie. In the end we make up with each other and go on. The biggest thing I loved about Lilo&Stitch: The Movie, which made me love the series even more since Lilo and Stitch go looking for Stitch's cousins, was Ohana, which means family and that nobody gets left behind. Lilo&Stitch taught me that family was most important because their always there and will love you unconditionally. How many cartoon shoes today can teach such a big value? None or none that can do it as well as it was done in Lilo&Stitch
I can't forget Courage the Cowardly Dog. I never wanted to live out in Nowhere but it was good Courage did because he protected Muriel from all the monsters. I loved the monsters, even if they were a bit scary sometimes. It just proved how much courage, Courage had when it came down to fighting against them in order to get Muriel. In the eye of protecting someone I loved, I'd probably be just like Courage, get freaked out for a minute but remember I had to go save the one I loved and go back to kick the monster's butt. Courage the Cowardly Dog was my favorite show to watch at night. Sadly, it ended just like the res. I was so disappointed, I'm especially disappointed now with Cartoon Network. They have pointless shows that seem as if the creator ran out of ideas so they just put whatever came to their mind first no matter how dumb it may have seemed.
I miss all my childhood shows not only the ones written here on this paper. Missing my morning Saturday date with Cartoon Network, Nickelodeon, and Disney Channel. Now I have to watch re-runs on Netflix because that's as good as it will get now-a-days. Sometimes I wish my cartoons shows never ended. I guess that's how my carton shows and childhood are alike. They both ended at the same time.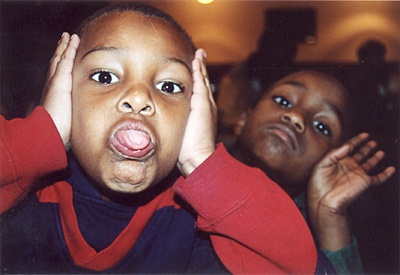 © Amy B., Alabaster, AL