Mainstream Books Aren't Always Popular Movies
March 28, 2014
Many enter the competitive game of life but only one can be the winner. This is the idea of The Hunger Games and also most young adult movies tried and failed movies. The young adult box office is a competitive business where only the movies which stand out can be successful. But the question is not all movies can be a Twilight and a Harry Potter. After all, these ever successful movies studios have been producing almost every famous YA novel in the market. However only The Hunger Games has become a spell outbrand-new phenomenon; most others were not as fortunate in the box office based on critic's reviews, including The Host and Beautiful Creatures. These were less invested movies. But the more expensive movies like Percy Jackson and The Mortal Instruments have undoubtedly fell short of hit status. The real question is why some have become successful and others have not.

Young adult books provide us with stories of bravery, humor courage, action and romance. Many of these novels are extremely successful. For example, Perks of Being a Wallflower or Vampire academy. However,the real challenge is deciding what stays and what goes. Fans are what make a book into a successful movie. The novel obviously has more detail than the movie, so staging a production of a book which fans adored would ultimately be a big challenge. For example, in the movie Divergent many scenes were missed out and this affected the overall performance of the movie in the box office. Secondly, is also casting. The fans want a figure who fits the personality of their character. Finding a person who both resembles and can express the characteristics can be difficult. If the actor doesn't fit the character than it would not receive a positive response from the audience;in this case it would be The Mortal Instruments.

In conclusion, so far in the last decades we had some extremely successful books like The Hunger games and Harry Potter. Sadly we had more 'flops' than blockbusters like Divergent and The City of Bones. All the audience can do is wait for another movie. The nation is expecting success in the adapted books like 'The Fault in Our Stars', 'Paper towns' and 'Mocking jay.' Well, all we can do is wait for our next blockbuster movie!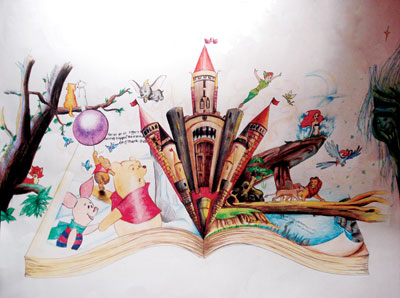 © Shirley L., Chino Hills, CA