Heroes
November 22, 2013
There once was a girl who believed in heroes. They brought her more into the real world.
They taught her how to be herself, how to do the right thing, and to be a hero all on her own.
They taught her right from wrong, real from fantasy, and love from hate.
Some say she's childish and immature for believing in heroes. But she doesn't care, she believes in them anyway.
Because without heroes, what is there to believe in?
Anyone can be a hero.
Fear overwhelms us, it ruins us, and it controls us. But then again, without fear, how will we be brave? If we didn't have fear, then how would we have heroes who were brave enough to overcome their fears? She believes fear is the one thing that makes the world move on and live.
Everyone has fears. Fear isn't a good thing. Fear is like a monster.
Fear is also a good thing because fear is what makes us who we are.
We can't let our fear be stronger than us, we have to be stronger than it.
We have to overcome it and beat it.
We have to learn not to fear it.
And when we do, we will be strong and nothing will be able to break us.
One legend taught her how to be stronger than her fear, and it was that,
Anyone can be a hero.
Robert Downey Jr. is her everything, hero, inspiration, and so much more.
He is the one person who taught her to be herself. Not to care what others think of you,
To not let other people define you, to not fall in the trap of society,
To not do what others want you to do, but to do what your heart tells you to,
To be yourself, don't follow the crowd, be original, Be you,
And to not let the past define you either.
Make mistakes. Make as many mistakes as you can because, that's life.
Just be the bigger person to fix your mistakes,
To fix your past,
And to better your future.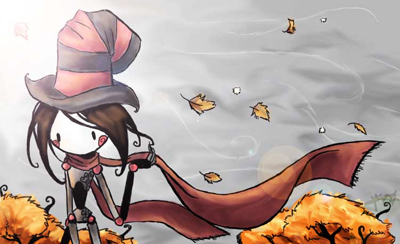 © Kirsten K., El Segundo, CA