The man with the warmest heart
February 20, 2013
Bill Gates is one of the most successful men in the world. Bill Gates was the richest man in the world for many years until he was overtaken by Carlos Slim. Everybody knows Bill Gates as the founder of Microsoft who brought technology into another level. He is also known as one of the greatest donor to charity in the world. Of all the people in the world, he is by far the person that I most admire and look up to. He is exceptionally modest in everything that he does and he does not show off his wealth to boast to others. Not only did his wealth catch my attention, his generosity to all the poor and needy is a character trait that really stands out. Growing up, he was a student at Harvard University but he eventually dropped out due to his desire to start a company by himself. He is one of the most intelligent students growing up, earning a 1590 out of a 1600 in the SAT testing which is still used today. He was born smart but his success did not come easy. The only place where success comes before work for is in the dictionary. He had to work for it like everyone who wants to succeed and it paid off.
Bill Gates was born into an ordinary American family. He was born in Seattle, Washington. Bill currently stands at 1.78m. If I didn't know Bill Gates, I could tell from a picture of him that this man is definitely very wise with character. He has mostly brown hair but due to his age, a little grey hair is present. That grey hair can also be a sign of the stress he has been through for his whole life time. From dropping out in college to almost losing tons of money in his Microsoft work, all contributes to his grey hair. Although he may have grey hair, he never tries to cover up and pretend to be young. His smile is very pleasing and I feel that other people will receive it warmly. He dresses like an ordinary person, no over excessive expensive and branded clothing. Only unless he has a business meeting or appointment, he rarely dresses extravagantly and stylishly. Even watching an interview at his home, Bill dresses in simple collar shirts and shorts. He doesn't dress for the occasion unless he has to; in a meeting etc. He even wears slippers when going out to have a simple meal. Bill Gates lives a simple life and he doesn't buy the latest fashion clothes or technology. Although he has all the money he can possibly have and may never spent it all, he doesn't waste any money on things he doesn't need. Since he leads a simple life, a huge sum of his money goes to charity. He is probably the most generous person in the world. Another characteristic of him is that he works incredibly hard. He spends hours and hours working which I think is a huge factor which lead to his success. There are many good characteristics of Bill Gates but I only mentioned those I feel that really stands out.

The amount of hard work Bill puts in throughout his entire life when he was studying and working was second to none. His dedication to computers was beyond this world. Bill would spend hours upon hour working on computers in high school and also in university. My father told me once how hard Bill would work during his high school years. At around 1 am in the morning, Bill would sneak out of his house and go to the school's library just to use the computers since nobody would be there at that time. After about 3 hours on the computer, he would then go back home and sleep for another 1-2 hours before his mum wakes him up for school and by that time he would feel exhausted and tired. His mother would always wonder why he was so tired in the mornings, only to find out what his son was doing while he was supposed to be sleeping. His success did not just come from pure luck, but his hard work and passion for computers pushed him to work hard.
Although he was naturally intelligent, that alone was not the key to his success. Intelligence and diligence was what made him what he is now. Most teenagers would love to party and take life easily, but what they don't know is the life that lies ahead. They only think about the present and enjoy life, completely oblivious and ignorant of their future. Whereas, Bill definitely saw through that and he worked his butt off to get to where he is today. Whenever he sets a task, he doesn't do another thing until he finishes it. That demonstrates his determination to finish whatever he started. This characteristic is something that I will always try to perfect and get better at. The next characteristic of Bill is his generosity.

Whenever a disaster strikes a country and support and donations are required, Bill Gates would be one of those major contributors. One example of how Bill donates to the poor is the Bill &Melinda Gates Foundation, which aim is to improve the lives of poor people. Its endowment is 33.5 billion dollars. Imagine how much money that is worth. His contributions to society has definitely helped many and changed their lives. When Bill became successful, he didn't just take the money and keep it to himself. He donated a large sum of it to charity as he believed that they needed to money more than he needed it himself. Although many don't believe in charity, Bill constantly tries to change that and make others follow in his footsteps. He strongly believes that the money that he is donating is going to the people in need of it. He tries his very best to bless the poor and hopefully encourage them to learn and support themselves in the future instead of being homeless and hungry. Although the amount is not quite that important, the thought of giving already is enough to earn other people's respect. Another characteristic of him is that he is not arrogant and a show off. Many rich people only think about themselves, while Bill uses his money and bless others that are not so well to do. Bill Gates isn't obliged to give anything at all if he chooses not to, but because of his loving heart, he never fails to give back to society. Everybody recognize Bill is a benevolent person who is never reluctant to share what he has.

It was from young that Bill had put most of his time into working hard. If people can have the heart of Bill, this world would be rich and nobody would have to be left to die from starvation. Bill is an extraordinary guy that everybody should strive to be like. Bill Gates is who I want to be like in the future. I wouldn't worry whether I have his wealth. Most people doesn't recognize his character but only know him as the 2nd richest guy in the world. All I want is his ability to give without a second thought. It isn't about his money and fortune that he has, but his heart and character that tells me that Bill is a great guy who wants to help those he can help. If I can have his personality and generosity when I grow up, I think I would consider myself a successful person myself.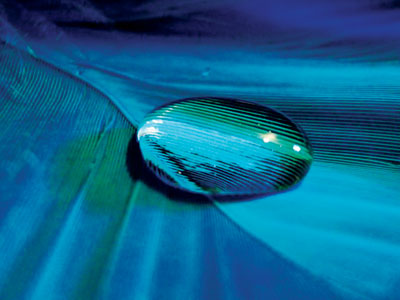 © Hui Y., Potsdam, NY