I Almost Do
December 17, 2012
"He's the reason for the teardrops on my guitar." The lyrics from one of Taylor Swift's first albums, these lyrics were the start of it all. From the moment men, women, and children heard the songs in their hearts, they fell in love with the music. Everyone goes through heartbreak or a bad break up, or even a wonderful experience full of happy memories. Either way, Taylor Swift sings about how we feel. She understands what we're going through. She says what we can't.

No one likes heart break, to talk about it or think about it, no part of it is pleasant. In all of that we need someone to understand. To know what we're going through. To know we're not alone in our pain. Swift writes about how much she loves someone but if you ask her, "I'd lie". How she doesn't care what anybody thinks about her love because it's: "Ours". She sings about how much she misses someone and would love to hear him ask to try again in "I Almost Do". She'd give everything to be "Your Anything"; we've all felt exactly that sometime or another. The fact that they're her songs makes it so much more relatable, because they stem from her experiences.

Love is unpredictable, unpredictably scary. Many things which we know nothing about, we fear. No one is really afraid to fall in love, they're afraid the love will end. Something you're willing to put so much into, for someone you cared so much about. How are you "rewarded"? You have the privilege to watch everything crumble in front of you. No one likes the idea of so much pain, but they figure, love is worth it. That's what everyone wants, isn't it? They feel they need somebody to love, who will love them back. We're afraid of the unknown and Taylor is our safety net.

We love to hear stories, relatable stories. We idolized those we understand, who understand us and Ms. Taylor Swift, she seems to know people pretty well. Whether you have love in your heart or you're patching up the pieces, there's a song for you. There is a girl who has been through it all and won't give up. It's inspirational, and all we really need it a little inspiration to keep going. Almost as "If this was a movie".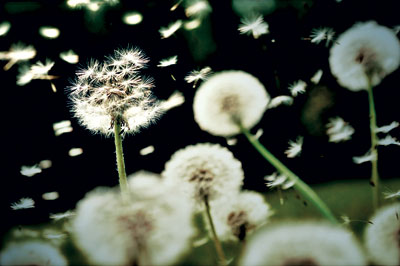 © Haley L., Anchorage, AK