Entertainment Media Should Make Classic Arts Popular
January 3, 2013
Nowadays most public media companies various from CCTV in China to Disney Corporation in the USA are interested in digging out new stars and then squeeze out. I personally are not against find and build up stars in entertainment area. However, they are absorbed in building up a star, especially teenage stars, in music and movie areas, but show little tendency of making classic music popular.

I sometimes find that pop music in a little certain period of time may be forgotten afterwards. Bieber's Baby used to be one of the hottest songs in China in 2008 but now few young listeners know the song named Baby. After that, other songs which used to be prominent and young stars who used to be bright under the light were dug out and then faded out. Too much fast food comes in and out. When young people are flooded by the time-limited-famous songs, they can't help considering how to be famous as young as possible. Those hot songs are mostly noising or quick-rhythmed. This type of music is bound to be famous at a certain time. As many people are willing to appreciate them. And then, the idea of the art is transferred into this case: the more noising the songs are, the faster it will be spread and the more well-known it will be.

But many other classic songs and music are also attractive. However, it is a pity that most of them are in little fame. I heard that the reason was that huge media corporations did not tend to help the artists become famous. They are not so capable in creating fortune for the entertainment groups as those young stars are. I can't share this point of view indeed. Because those quiet or sleek tunes with delighted beats have the ability to arise the spirit strength in people's mind. They are able to raise the level of the art of the society. Another point I'd like to emphasizeis that those classic artists whom media think can't make profit for them are more popular than they considered before. When I play some music from Secret Garden, a band from Norway who are professional in compose Irish and Norwegian tunes, my roommates were also praising for the music and regret not having known them before! When YANNI hosted his concert in China in 2011, there were no left seats in the stadium contenting more than 10 thousand people. Classic does not mean there is no popularity.

All in all, I advocate that media has the responsibility to let the classic known by more people.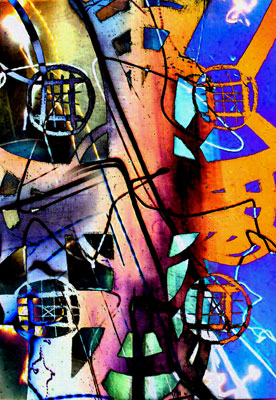 © Caitlin D., Tyler, TX