Why Hate on Bieber?
October 30, 2011
He is Gay? Almost everyone who follows up the media and knows what is going on in the society knows that he is in a relationship with one of the prettiest girls alive, Selena Gomez. His music isn't real? His first album sold over 137,000 copies on its first week. He is ugly? He has over three million female fans thinking he is the cutest human being in the world.

Why hate on Justin Bieber, when you know that all he is basically doing is living his dream. Why hate on a 17yr old making music, what did he ever do to you. The fact that people hate and make up crazy/insane stuff about him is what really marvels me. Who cares if he is Gay, or ugly, or he sings like a girl. What if he was all of those things, how does that make him a bad person. People now our days judge others for what they are, and not who they are. There is a lot of a person in the inside than what shows in the flesh.

There is nothing worse than being a superstar and knowing that people hate and totally disgust you for something you are not. How do you think he feels when he comes across comments on his videos saying untrue things about his personality, and lifestyle?

Why hate on Bieber, when the poor teen tries his best to take care and be there for his family. Most celebrities care about wok so much that they visit home once a year. For one of the richest teens in the world, you are obviously going to have a very busy schedule. With this heavy load on Justin's head he still finds time for his Sweet loving Family.

Research has shown that 93% of people that hate on him usually are Jealous of him, but cover up their jealousy with the phrase "I Hate Him". The girls usually get very jealous of him because they maybe think that his girlfriend is prettier than them. If you actually think about it most of these girls are the ones that feel insecure about themselves. So they think that his girlfriend is Prettier and that's why he is dating her and not them. What these girls fail to understand is that everyone was born with something very special about them. Every single human on the planet is Beautiful in their own way. They don't get that so they get very upset and start saying rude comments about his relationship, and his lifestyle.

The guys get jealous because they want to be like him. They want 30,000,000 girls screaming their names. They want millions of fans having their posters on their wall. They are jealous because they want his flippy hair also known as "Bieber Hair". They want to be as rich as him making aver $50,000,000 a year. Basically they hate him because he is successful and cute.

His haters grow gradually every day. This also affects the people he is usually with, because they can't live a normal life knowing that there are people out there saying mean things about them just because they are related in some way to Justin. His girlfriend is a very young and well known musician herself, and since the day it was made official that she was dating teen Pop Star Justin Bieber, her life took a huge turn. More people started to dislike her and a high percentage of this people were Justin's Fans, also known as "Beliebers". Almost all of them have a crush on this cutie so if he has a girlfriend they get very jealous and hate on her because they want to be in her shoes.

Why hate on Bieber, when he just a regular teen who has his ups and downs. A guy who deserves freedom, and a peace of mind. The fact that he is famous doesn't make his feelings any different from ours. Why hate on him if you wouldn't want to be hated on.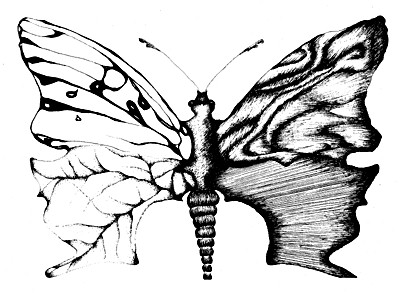 © Cara L., Cheny, WA