Mirror on the Wall
June 6, 2011
You wake up in the morning and stare at your reflection. I'll never be good enough you think to yourself. Never pretty, skinny, or tall enough like all the celebrities in the magazines. You pick up your handy copy of VOGUE that you leave next to your bed and stare. You wish and hope that someday you will look like that, but there is an honest truth: you will never look like that. You might as well accept that now.


The American media today has given teenagers the false image of what they should look like. Magazines show off models that are the perfect height of 5'8", 120 lbs., flawless skin, and perfect makeup. We aspire to be like them, but we will never be like them. They do not even look like that in real life. Photo shop can do wonders to a person's body. It can airbrush your skin and make you lose 10 pounds.


But if we know that these models and celebrities don't actually look like this, why do we still aspire to look like them? The simplest answer is because we can. The reason we can is because of a special doctor called a plastic surgeon. Plastic surgery is becoming increasingly common. With a steady rise of procedures every year, an alarming amount of teens are going under the knife. The two most common procedures are chest augmentation and nose jobs.

Plastic surgery is more common in female teens then male teens. It is being normal for on a girls sixteenth birthday for her to receive a nose in middle to upper class areas across the country. By the time we are parents will this be as normal as getting braces? Surgeons are reporting around a quarter or more of their practices to be teenagers, or under the age of 21.

Generally plastic surgery is beginning to become accepted by most of the population. Most people do not think anything of hearing about nose jobs and chest augmentations on teenagers. The philosophy is that if you can pay for it you can do it, or if your parents' can pay for it you can do it.

Doctors are not objecting to this new clientele as it generates new business. Teens who undergo plastic surgery are more likely to go under the knife later on in life too. Surgeons see this and are pointing out what were once not seen as flaws as flaws.

The rate of plastic surgery is alarming. People are becoming overly obsessed with appearance and not focusing on what really matters in laugh. People are giving up their own happiness in attempt to fit a stereotypical image presented to them. This is not okay.


We all want to look like a perfect person. We try to be happy with ourselves first. It doesn't work. We go under the knife. Yet we still aren't happy. Shouldn't we just face the fact that we will never look perfect? Yes… we should.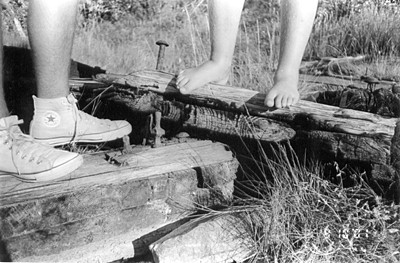 © Sarah R., Marblehead, MA